Inspiration: Top 5 Striking Bases
Monday, 2 October 2017
Switching traditional four-legged tables for striking stylised bases can have a transformative effect on your dining space. Available in an array of rustic wood and contemporary ceramic and glass top finishes, discover the timeless appeal of our top five designs from a few of our favourite brands below.
Despite its solid steel base, the Gordon Table from Cattelan Italia has a lightweight look through a subtle interaction of fine lines. The striking refined base is accentuated with the addition of a sleek extra-clear glass top, directing focus to the base whilst creating the illusion of a stylish floating entity.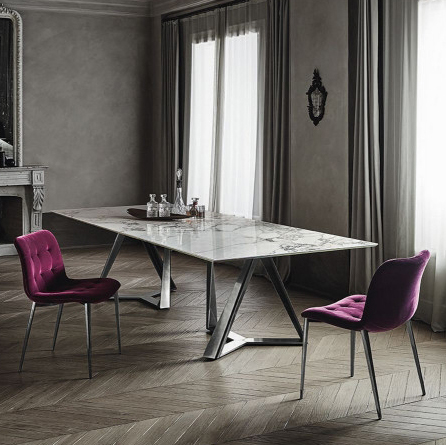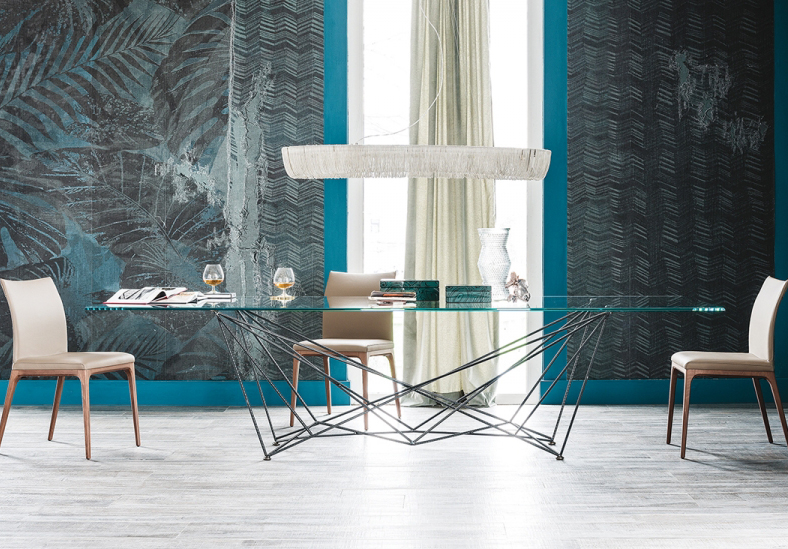 As Pictured Above from Left to Right: The Bontempi Casa Millennium XXL Table and Cattelan Italia Gordon Table
The Millennium Table from Bontempi Casa features an impressive angular base. Bontempi's addition of the dual base Millennium XXL version, alongside occasional pieces such as the Millennium Coffee Table and Side Table, certifies the timeless appeal of this design that complements current geometric trends with an added hint of glamour. ​​
With a strong architectural presence, the Skorpio from Cattelan Italia features an embossed lacquered metal base available in a variety of classic and contemporary finishes. Its strong angles and linear alignment works simultaneously with colour variations and scratches to create an industrial feel, perfect alongside concrete finishes and earthy stone or wood top finishes.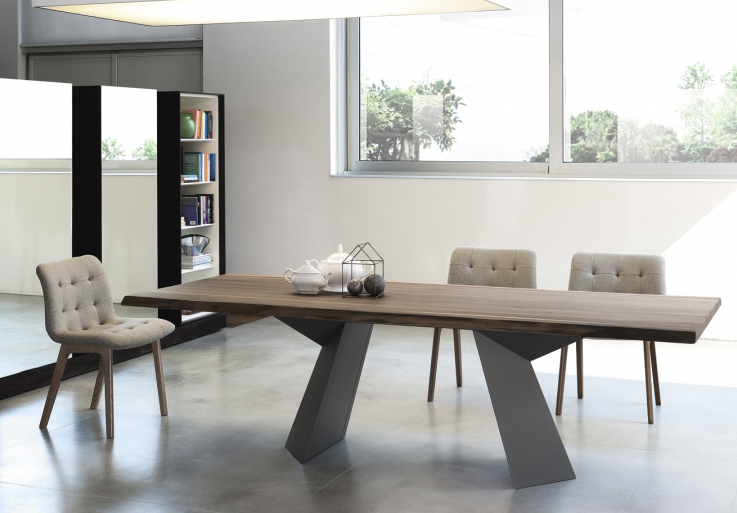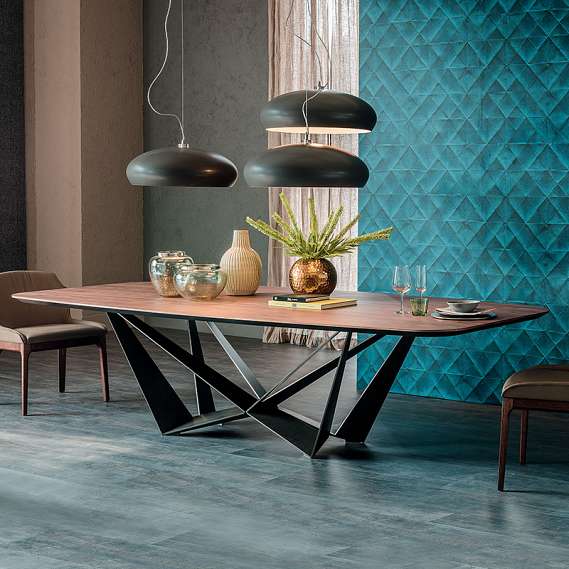 As Pictured Above: The Bontempi Casa Fiandre Table and Cattelan Italia Skorpio Table
The Bontempi Casa Artistico Table encompasses timeless appeal and sinuous simplicity. Available in a range of finishes, the elegantly intertwined metal legs can be suitably paired with a selection of luxurious tops including glass and ceramic or sumptuous wood variations, accentuating the contours of its base.
A manifestation of structure and balance, the Fiandre Table from Bontempi Casa features an angular bi-pillar base with crisp edges and equally bold formation. The base is combined with a sizable rectangular top which creates a visually pleasing balancing act.