How to Live with Nature: Indoor Gardens
Saturday, 5 December 2020
The partnership between nature and our homes has rarely been more linked, with many of us bringing more plant life into our living spaces. Whether it's to ground us, or introduce some of natures finest decorations into our spaces, we're finding new and innovative ways to bring the outside in. There have been studies that show the benefits to your mood and stress levels by introducing plant life into your home, with some even claiming that plants can help you fall asleep at night. Whether you're dressing a home office with some devil's ivy, or lifting up your living room with peace lilies, we've some great ways to organise them.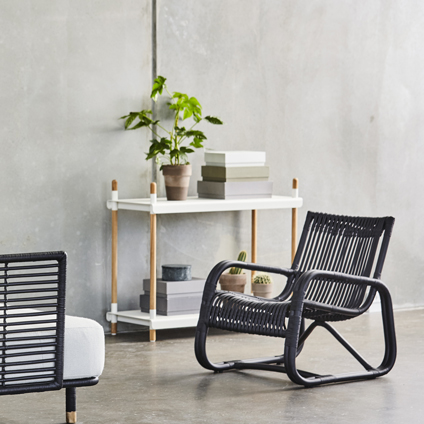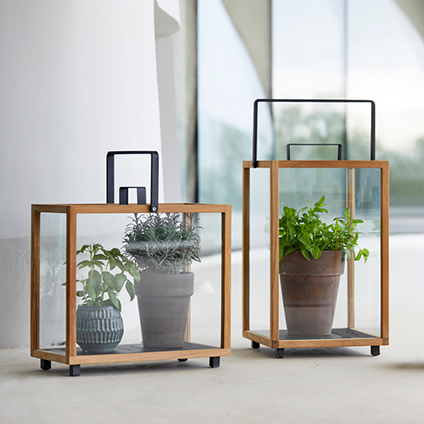 Pictured above: Cane-line's Frame Shelving System and Lighthouse Teak Lantern
The Frame Shelving System range by Cane-line gives you levels and heights to play with, placing your ornaments and plants in a way that keeps them organised but also on display. The natural wood support poles also act as a great contrast to the more stylish and sleek shelves, which will make the plants and flowers really pop. For something more portable, the Cane-line Lighthouse Teak Lantern effortlessly adds a contemporary creative look, helping to frame smaller plants and provide an extra bit of warmth for succulents.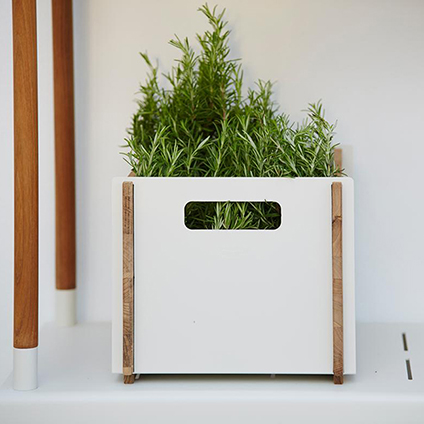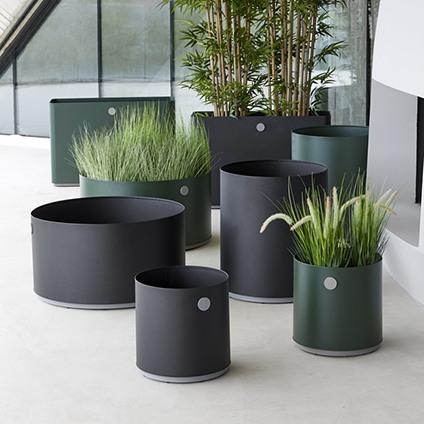 Pictured above: Box Storage Box by Cane-line and Grow Plant Container by Cane-line
You will also want to consider the pots you hold the plants in. The Box Storage Box by Cane-line has a rustic and bold design, with aluminium side panels and a hardwood teak finish. Or for a sleeker design, take a look at the Grow Plant Container by Cane-line which features a powder coated aluminium finish available in a choice of colours, shapes and sizes.
Whilst we continue to see more of us turning to nature for comfort and solace, it's never been easier to find ways of designing our own inside-sanctuaries and display them in stylish ways.