How to Introduce the 'Rattan' Style Trend
Saturday, 10 July 2021
Basket and rattan-style furniture is very on-trend at the moment, being used across a wide variety of styles — from retro, to boho, these natural weave designs are becoming a firm favourite both inside and outside our homes. As the Summer months draw in, you'll want to spend as much time lounging around in comfort outdoors as you can, and that's where this trend really comes into its own. The furniture is comfortable and the basket weave allows for air to pass through, keeping you cool and breezy — not to mention it adds great texture and depth to a space too.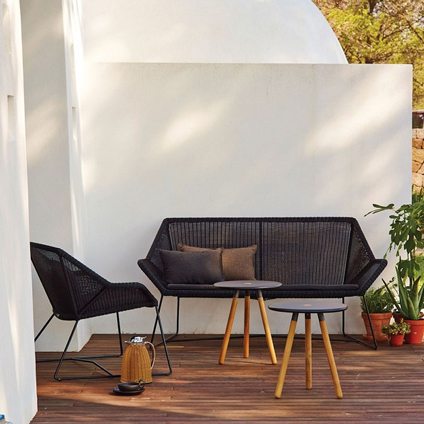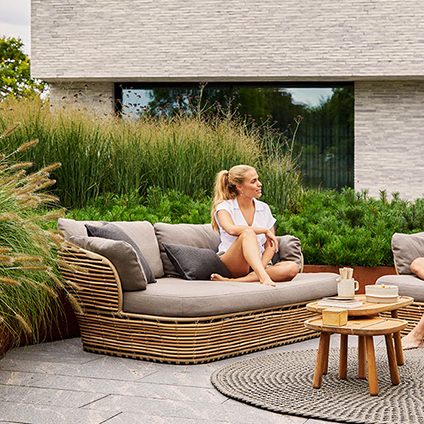 Pictured above: Breeze and Basket by Cane-line
Some of our top basket weave and rattan-look outdoor pieces can help you to introduce this look yourselves. Take the Cane-Line Breeze 2 Seater Lounge Sofa, its simple aluminium sleigh leg base supports a beautifully hand woven seat with refined armrests and a subtle inclining backrest, making this design one that can easily complement a wide range of garden themes.
If you're looking for a minimalist design, the Cane-line Kingston 2 Seater Sofa features a curved silhouette and comes in a range of muted tones, suiting a backdrop of forest greens and azure blues to really enhance the vibrance of your space. And for those spaces that require more retro inspirations, the Cane-line Basket 2 Seater Sofa features a bold frame that sits flush to the floor and, as with all Cane-line sofas, weather resistant cushions.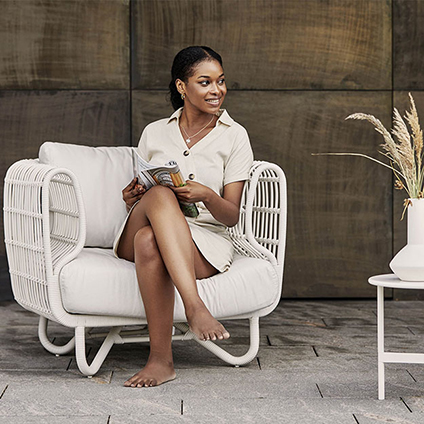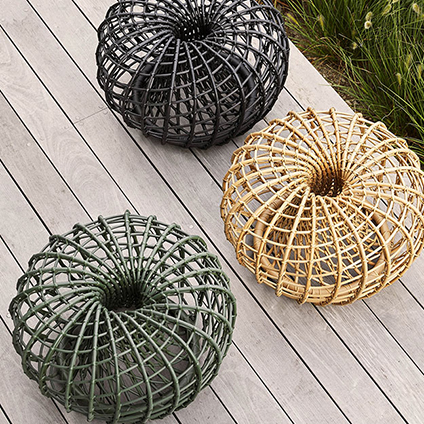 Pictured above: Cane-line's Nest range
To explore this trend even further, why not look at the Nest Cane-line range which features innovative rattan inspired designs to mix and match such as the satisfyingly round hand-woven Nest Footstool, the similarly stylish Nest Coffee Table, or the elegant Nest Lounge Chair.
There are so many ways you can introduce this trend to your garden spaces, you'll find the most challenging part of the process is selecting your favourites.