Glass Tables
Monday, 17 October 2016
Often a long term commitment with endless forms and finishes, choosing the perfect Dining Table can be a difficult task. With mixed textures and patterns set to become a key trend we love the layered quality a glass table top can bring to this theme.
A feature wood base as seen on the Connubia Calligaris Mikado Table acts as a centrepiece for any dining space. The round delicate glass top places emphasis on its geometric element whilst permitting the opportunity to pair with dramatic hues and more elaborate carver chairs like the Connubia Calligaris Miami without appearing overly excessive.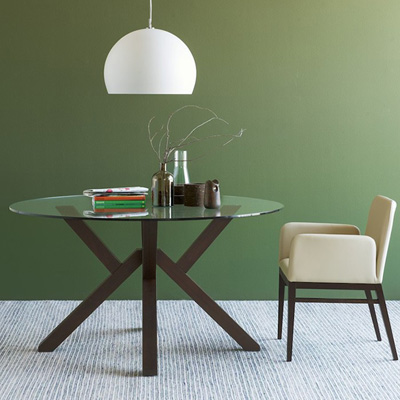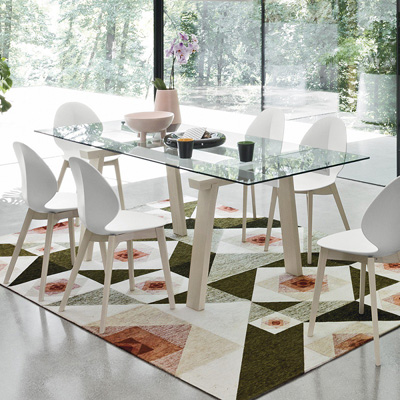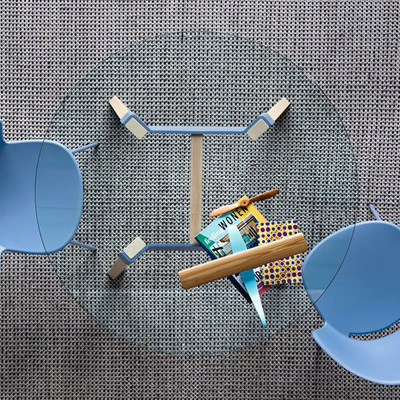 Picture above from left to right: Connubia Calligaris Mikado Table, Miami Chair, Calligais Levante Table, Rose Rug, Bahia Chair and Paper Table.
Throughout the coming winter months an extendable table can be a favourable choice for both festive and social dining. Positioned suitably, the rectangular glass Calligaris Levante Table will boldly showcase statement rugs as illustrated with the decorative Calligaris Rose. Further characterise such a space by merging this tables feature wood legs and customisable coloured metal extension rail alongside vibrant Basil Wood chairs. The comparable yet fixed Calligaris Paper Table demonstrates a unique fusion of materials - consider introducing transparent glass should you favour block colour schemes over elaborate design.