Get Wire Inspired
Monday, 3 July 2017
Merging minimal lines with graphic detailing, wire inspired accent is becoming increasingly popular throughout the home. Steel framed chairs can be used accordingly to characterise dining areas whilst adding a distinct touch of style.
As its bold namesake suggests the Freak Chair from the New Bontempi Casa 2017 Collection boasts an eye-catching and unusual solid wire structure. Comparable to conventional upholstered chairs, this durable finish can be easily transposed between both al fresco and indoor dining environments. Despite its firm appearance, a compromise on comfort is not necessary due to a supple removable seat cushion.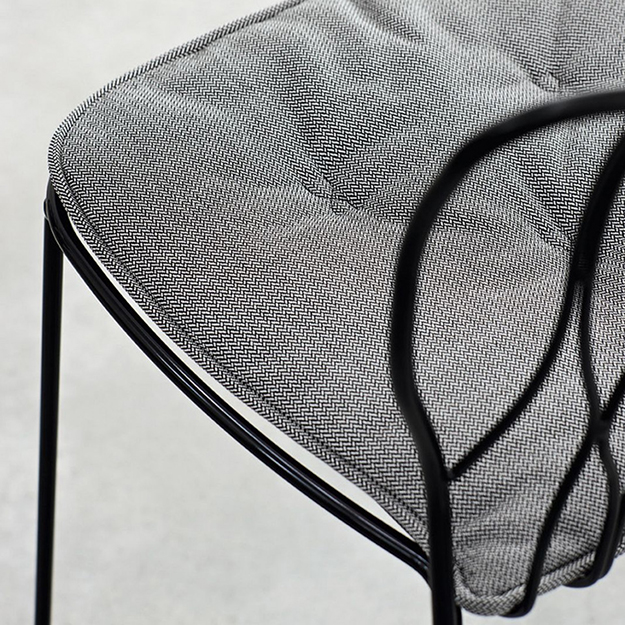 As Pictured Above From Left to Right: The Bontempi Casa Freak Dining Chair
This particular feature enriches Freak's creative factor allowing for the option to change colour schemes and experiment with adventurous cushioned textures or patterns. Available in a range of rich coloured frame finishes or Shiny Gold, Silver or Glossy Black which all distinctly allude to the art deco feel that graces the new Bontempi collection.
Upholding the strong monochromatic essence of this era, this striking style of chair will ideally complement current black colour trends. Enliven your space with a striking linear element.