Get Spring Ready at Home
Sunday, 10 March 2019
Winter is finally coming to an end, signalling the beginning of a new season and newfound energy in the home. Strongly representing reawakening, Spring is a naturally cleansing time of year that particularly encourages movement and renewal.
The visual spectacle of flowers blooming colour and dormant trees blossoming projects a sense of expansion and vibrant growth. Chinese 5-element theory directly correlates Spring with wood; this down-to-earth association reflects our creative pursuit to boost energy levels by throwing out the old.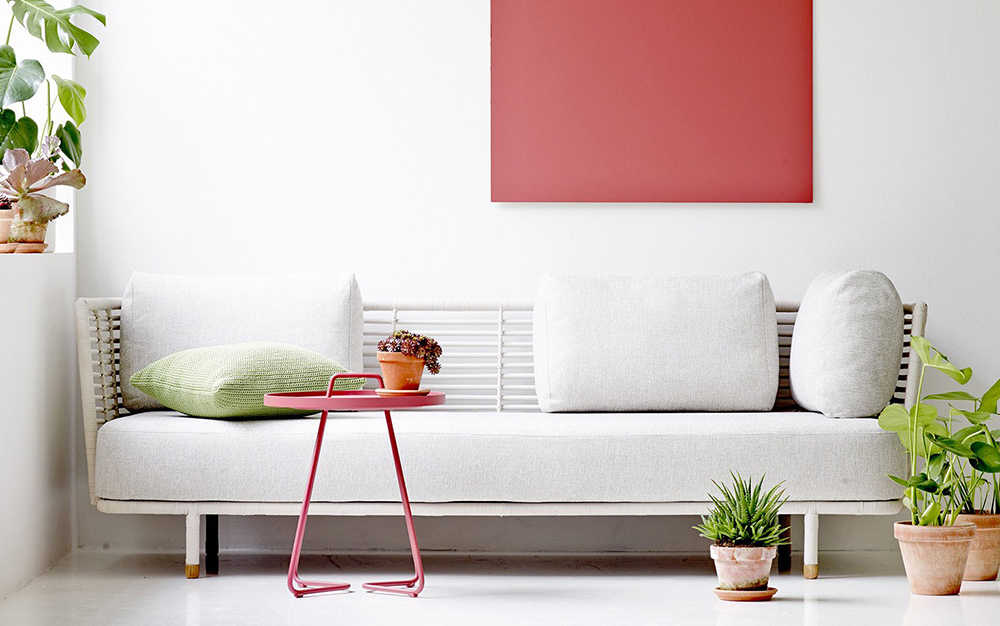 As pictured above: The Cane-Line Sense sofa and On the Move side table from Lime
At home, emotionally and physically engage in the annual ritual of a spring clean by taking time to rid areas of built-up dirt and purge unwanted items. Following the naturally withdrawn period of winter, this seasonal tradition can be an intuitive activity that promotes restoration and self-actualisation by cleansing our physical space to make way for positive actions.
Take advantage of the outdoors and observe the changes that come with daylight savings. Using this fresh mindset welcome new habits into the home by clearing out idle lofts or garages to create positive space for a home gym or meditation spot. Saving time and money, discard unused gym memberships for on-trend fitness apps that offer convenient, on-demand home workouts.
Live with the lush green hues of Spring by clearing your kitchen cupboards of stagnant sugars in favour of seasonally focused vegetables. At this time of year, encouraging a healthy diet will support the internal cleansing of the liver and gall bladder to fully prepare you for the excitement of the summer ahead.