Floor to Ceiling Shelving
Saturday, 13 February 2021
We all want our spaces to showcase our personalities from floor to ceiling, and many of us of us are turning to suspended shelving units that do just that. Not only do these units give us even more functional storage and display space, with wall mounted or ceiling-hung 'room divider' options, but they also ensure that your focus spans upwards, taking in the entire space available.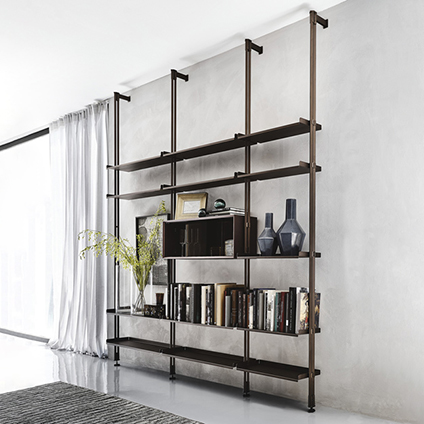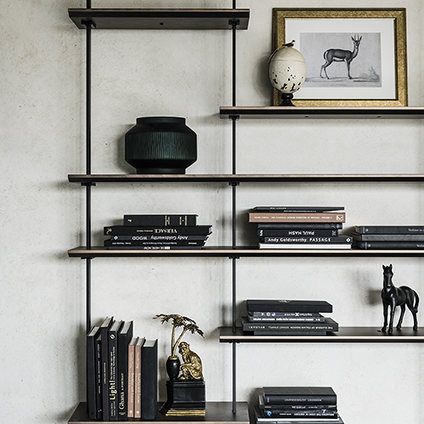 Pictured above: Freeway (Composition 254) and Airport by Cattelan Italia
The Freeway Bookcase by Cattelan Italia is a great example of a simple design that effectively draws focus upwards, meaning you've more room to explore your interior design ideas. The lacquered steel design gives it an industrial look, working well in minimalist interiors, and it comes in a choice of sizes.
The Airport Bookcase by Cattelan Italia is a versatile design that allows various sized shelves to be placed in a number of compositions meaning you have even more freedom over how this unit works for you and your space. The pillars, brackets and shelving come in a range of finishes including brushed bronze steel and canaletto walnut wood.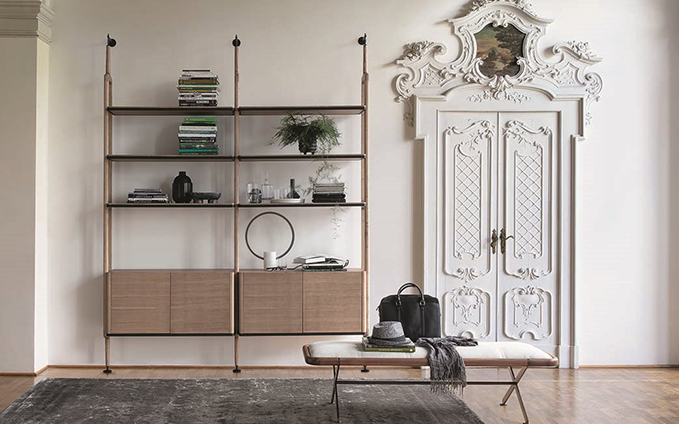 Pictured above: Aria (Composition G) by Porada
For a contemporary take on a classic design, the Aria Bookcase by Porada features solid wood columns and can have a mixture of shelves, doors, and drawers giving you great functional control. The range of available finishes means that you can easily integrate this into your space and allow it to either blend in, or really stand out.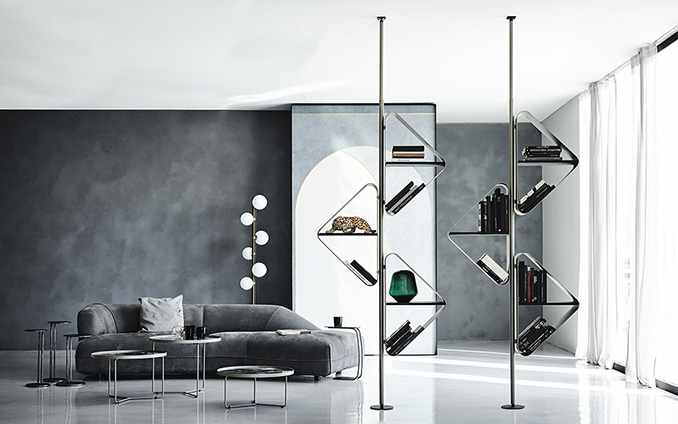 Pictured above: Spinnaker by Cattelan Italia
If you want something that really makes a statement, then The Spinnaker Bookcase by Cattelian Italia has a unique embossed lacquered steel triangular shelving design. This innovative bookcase will really highlight and showcase the items within it, whilst also looking like a design installation of its own.
Whatever design works best for you, why not utilise all the space you have available and start exploring with floor to ceiling interiors to lengthen your decor and storage possibilities.