Flexible Fitness at Home
Wednesday, 8 May 2019
Hailed as the Netflix of gyms, innovative apps such as Peloton and Fiit have fuelled the popularity of on-demand workouts that can be carried out from the comfort of your own home, while offering the innovative boutique quality of leading gyms.
Busy schedules frequently impact ambitious fitness plans, but a home gym can significantly increase your weekly workout sessions, helping you to address and maintain specific goals with ease. For flexibility and time efficiency, this on-trend ability to live stream studio classes by elite instructors offers the same motivation drawn from group sessions.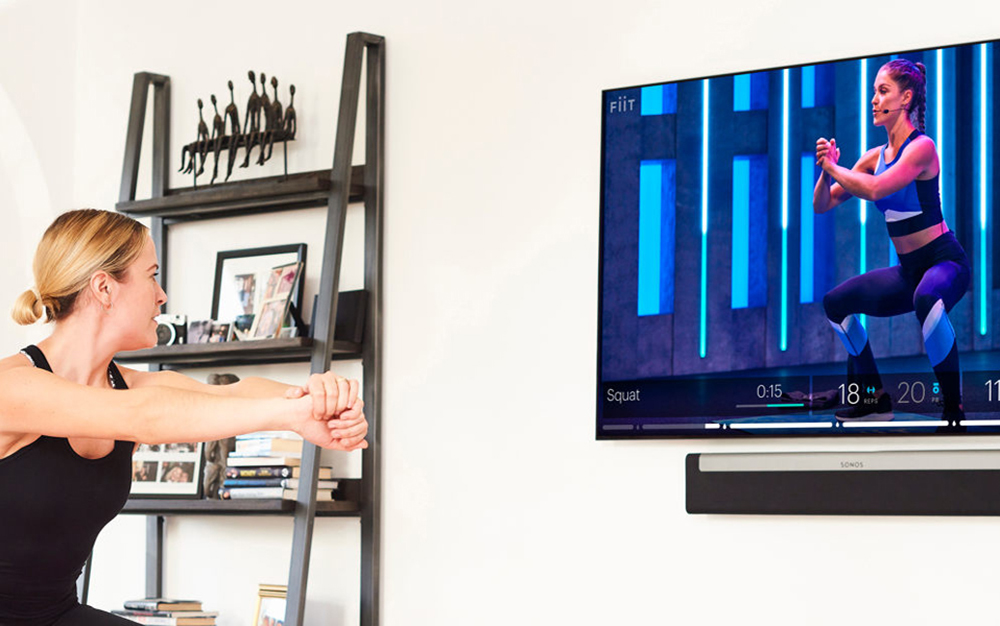 As Pictured Above: Fiit – On-Demand Fitness
Vacant spare rooms or garages at home can be cleared out and furnished with basic gym equipment, adding essentials such as yoga mats, puzzle flooring, resistance bands and kettlebells for weightlifting provide the perfect foundation for beginners. For decoration and functionality, adding oversized mirrors can significantly help to improve performance technique and minimise the possibility of injury.
Where space is limited, a living room TV or Tablet is sufficient. From cardio to strength exercises, modern on-demand interfaces feature a range of time-fixed workouts that you can join in real time as soon as you wake up or while dinner is simmering.
Childcare becomes unnecessary so get the whole family involved. Encouraging little ones to practice alongside you at home will build their confidence, emphasise the importance of fitness on their wellbeing and install a workout routine that can last a life-time.