Flavour For Your Home
Wednesday, 30 May 2018
Signalling sweeter months ahead, evolving colour trends are encouraging us to inject flavoursome tones into the home this season. Presenting a delightful Laduree inspired palette, on-trend sorbet and sherbet hues can be skilfully mixed and matched.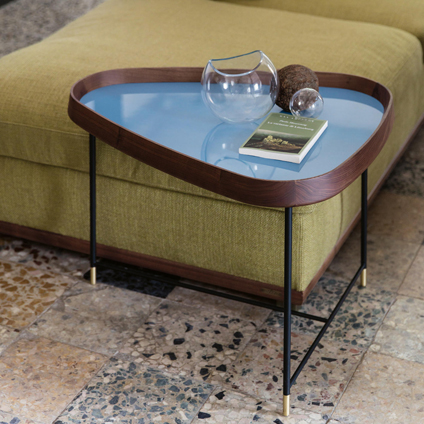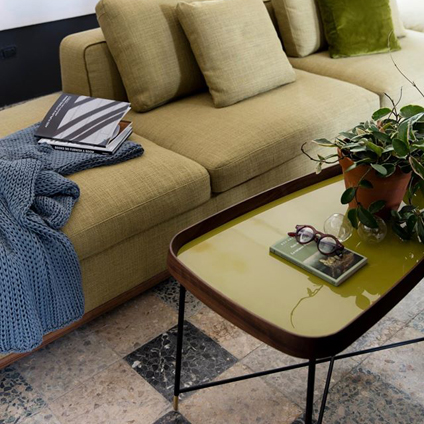 As Pictured Above: The Porada Fritz Side Table From Lime
Showcasing palatable colours in a sophisticated living space, the Fritz Side Table from Porada features a selection of vibrant sugar drenched glossy top finishes offset with classic Canaletto Walnut and brushed brass detailing.
Pairing unique colour combinations as an accent, the selection of Pistachio and Delphinium Blue in darker shades against grounding materials creates a traditional feel whilst maintaining a sense of vibrancy.
Opting for a triangular formed without harsh angles is suggestive of soft geometric trends, subtly reinforcing the dreamlike and surreal feel of this extravagant colour scheme.