Festive Transformations
Monday, 5 December 2016
December has arrived, officially marking the start of the Christmas season!
As interiors undergo their festive transformations consider how layered lighting can be the most effective way to create atmosphere throughout the home whilst reflecting your own personal style.
Combining traditional Christmas colours with minimalist style the Calligaris Pom Pom Floor Lamp offers a fun alternative to glimmering fairy lights. Distinguished by three white acid etched blown bulbs stemming from a slim red cylindrical frame the candy cane hallmark of this particular finish can be combined with the full collection to feature coordinating Pom Pom Table Lamps and Suspension Lights for a modernist yet playful lighting display.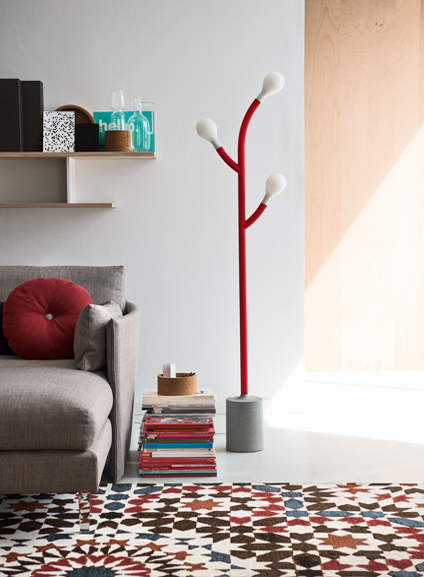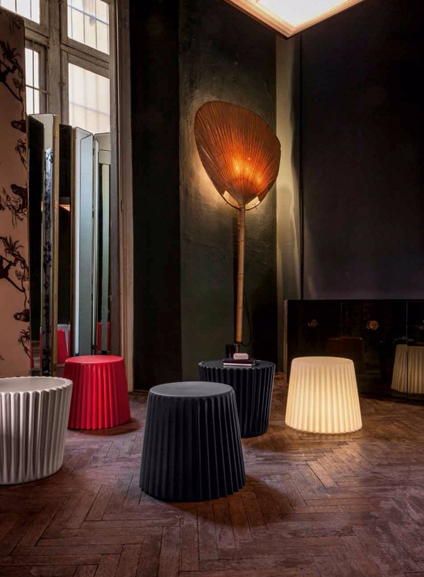 As Pictured Above From Left to Right: The Calligaris Pom Pom Floor Lamp and The Bonaldo Muffin Coffee Table
At this busy time of year the Bonaldo Muffin Coffee Table offers a practical and festive charm when entertaining family and friends. As its namesake suggests, this frivolous design subtly resembles giant sweet treats and is available in a range of impressive colours. We love the typically festive red finish combined with a white version with stunning integrated lighting, a delightful centrepiece for seasonal parties and serving nibbles on.