Festive DIY For Party Guests
Saturday, 15 December 2018
Party season is officially upon us. If you are looking to throw a soiree to remember this year, defy tradition and make entertaining easy with glamorous, seasonally inspired DIY party trends.
Encourage guests to get involved with stylish DIY food and beverage stations. They are a tangible and fun party activity that will give the host maximum opportunity to mix and mingle, while guests revel in the opportunity to show off their creative flair.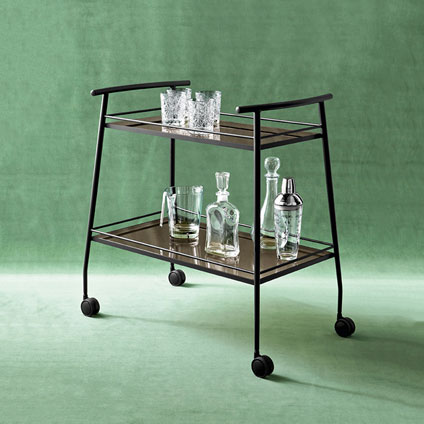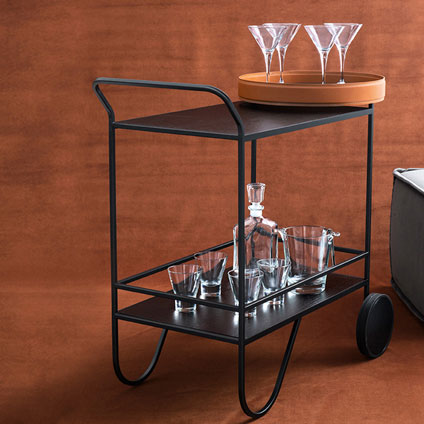 As pictured above: The Calligaris Love Trolley and Giro Trolley from Lime Modern Living
A festive focal point with a sophisticated feel, the Calligaris Love Trolley features bronzed glass shelving for the perfect portable mix-it-yourself cocktail bar. Or opt for the Calligaris Giro Trolley, which features a handy pull-out tray in case you want to quickly refill some glasses. To tease out your guest's inner bartender, arrange popular spirits with a colourful collection of mixers and garnishes alongside stylish glassware. Include olives, lemons, cucumber slices, festive berries, herbaceous basil and rosemary, too.
Explore seasonal cocktail recipes and display your favourites on stylish chalkboards. This distinctly artisanal inspiration will allow newbies to experiment with confidence and learn new mixes, while the more adventurous can concoct their own festive flavours.
Food stations are equally as entertaining and decorative. Continue to let your guests enjoy doing the work with a tasty bruschetta bar. Rich cheeses, vivid red meats, fruits and vegetables will create a beautiful table arrangement for guests to nibble on throughout the night.