Exclusive Dining With Manutti
Tuesday, 29 August 2017
As leaders in luxurious outdoor furniture, Manutti present an exclusive choice for exclusive al fresco dining.
Overlooking the Dubai skyline, upscale Italian eatery Roberto's features three minimalist seating areas including the Cortina Rooftop Terrace. Embracing Manutti's refined lounge essence, this unique venue has opted for the timeless Liner Chair to enhance its impressive cosmopolitan setting.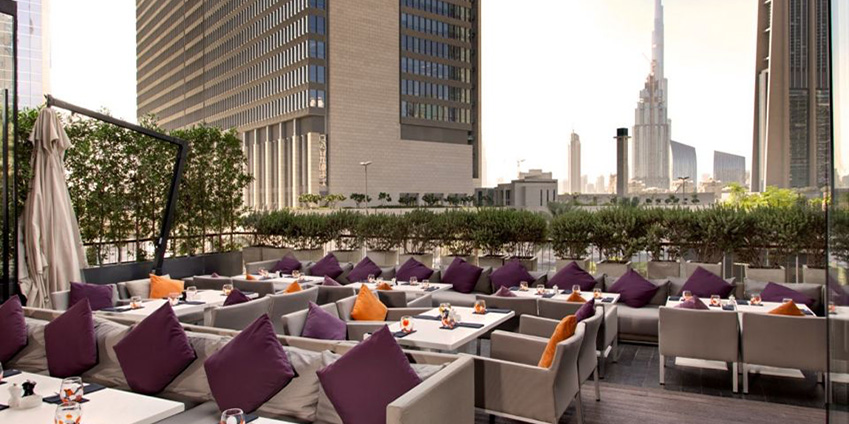 As Pictured Above: The Manutti Liner Collection at Roberto's, Dubai
The Liner collection features clean lines and an anodised aluminium frame. Each of the cushions and scatter cushions feature a vent within the cover for easy drainage and ventilation. The foam within the chair is a honeycomb structure allowing it to dry three times faster than most outdoor materials. The detail within the craftsmanship and materials used make the Manutti range functionally suitable to withstand the extreme temperatures of the Middle East.
When visiting Dubai, award winning Roberto's proves a popular setting to enjoy one the regions renowned brunch experiences. Fusing iconic views with Manutti's relaxing high-end style, this makes for the perfect setting to exchange the hustle of the city for an afternoon of abundant authentic Italian food and contemporary Milanese ambience.