Energise The Home For Summer
Sunday, 16 June 2019
The longest day of the year - 21 June - officially marks the end of spring. As we transition into one of the most spirited seasons, it offers the opportunity to turn a little attention to the home by introducing necessary changes that accommodate our personal needs and help fortify our experience of summer.
A hotter climate and extra hours in the day offer an abundance of time and renewed energy where we are encouraged to truly celebrate life. In Chinese medicine, summer is directly associated with fire and focused on the mind, and the warmness connected to this element highlights the heart, human relationships and an awareness of tending to our own inner fire.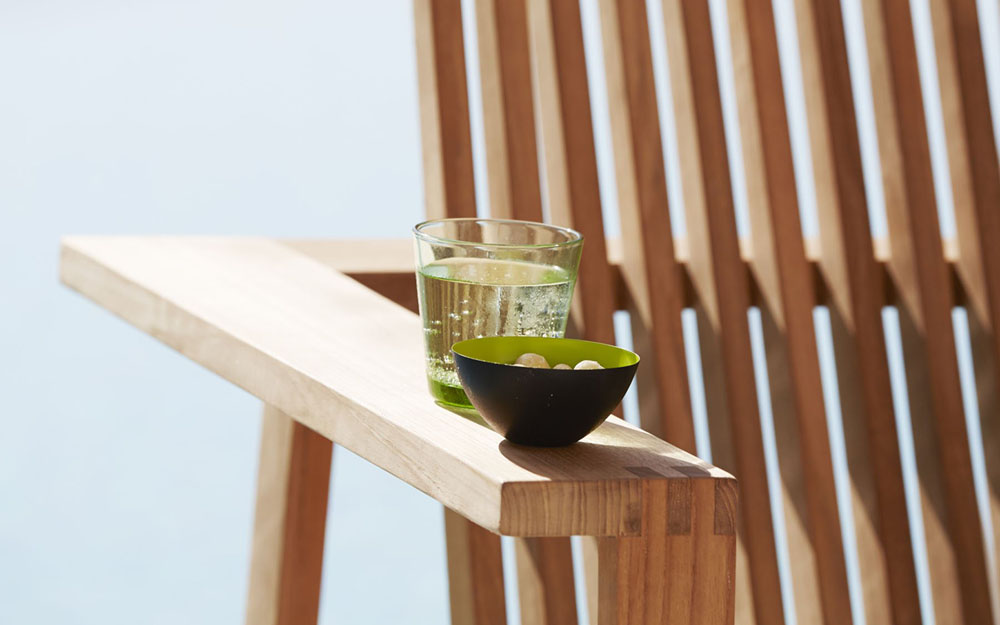 As Pictured Above: The Cane-Line Amaze Teak Chair from Lime
Generate connection and nurture your relationships by creating space at home that is comfortable and inviting. Increased daylight hours and balmy temperatures can be made more enjoyable with outdoor sofas, furniture and accessories. Introducing such traditional furnishing elements will construct an outdoor extension of your living space, a social area that can be used to entertain friends and welcome quality time with those you love most.
Use summer to learn the art of balance and understand your body. Excitement, excess heat and dehydration makes us more susceptible to restlessness, agitation, anxiety and insomnia. Drinking more water, consuming less sugar and cleansing your kitchen fridge by introducing cooling fruits and vegetables is the first step to strengthening your immune system for this heightened season and optimising your health.
Consider the impact summer has on your sleeping pattern too. To avoid muggy sleepless nights, circulate air in your bedroom and try switching your sheets to linen ones. Excellent at regulating temperature, this valued environmentally friendly fabric will breathe cool during summer, promoting a consistent and healthy sleeping pattern no matter how high the temperatures soar.