Empowering Design: Women Only Spaces
Friday, 19 April 2019
Tied closely with the growth in the number of female entrepreneurs, demand for women-only spaces and co-working venues has propelled in popularity over the past five years.
Regarded as a place for engagement and support rather than creating what may be considered a gap between the sexes, contemporary venues including The Wing have been largely influenced by the women's club movement of the 19th and 20th Century to deliver a clear mission of 'advancement of women through community'.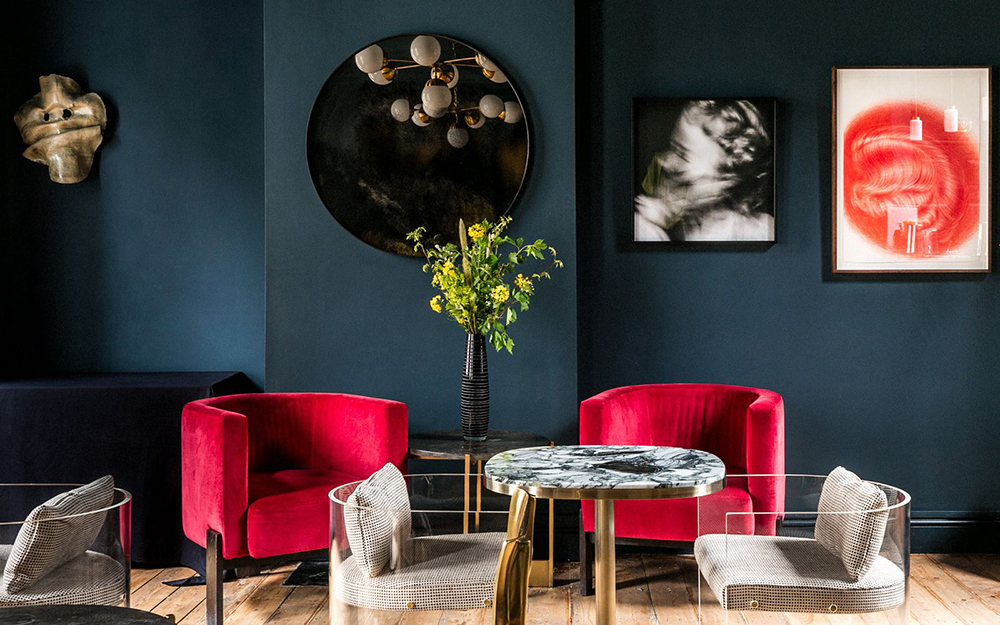 As pictured above: One of the Rooms at the AllBright Club - the UK's First Female Members Club
Providing space to embrace supportive connections and conversations, the UK's first female members club - the AllBright - opened in 2018. Designers Katie Earl and Emma Rayner of No.12 carefully curated a venue that meets the needs of women both physically and emotionally; drawing inspiration from The Bloomsbury Set and in particular the Virginia Wolfe quote 'A woman must have money and a room of her own'.
Amidst office spaces, a gym, Prosecco bar and spa area, each space employs empowering design elements to provide a comfortable home from home where 'women gain the skills, confidence and network needed to achieve their goals'.
At a time when the fight for gender equality is stronger than ever, this distinctly timeless aesthetic can easily be mirrored with a strong colour palette of mustard yellows, deep blues and bright reds. Comparable accents of brass, gold and marble establish a sophisticated backdrop to be shared and enjoyed. Focusing on wellness, personal areas such as the spa enjoy the serene and calming benefits of warm white for a fresh contemporary feel that is not overtly feminine.