Eco-Friendly Fireplaces
Thursday, 10 September 2020
Eco friendly fireplaces have been growing in popularity, and have suddenly become the hottest interior trend. With conventional fireplaces and log burners requiring a lot of maintenance and contributing to CO2 emissions, more environmentally friendly alternatives were introduced to the market a few years ago and are now growing in popularity. The alternatives offer simple installations, often just requiring a power outlet, and without any smoke or soot. Some operate using bioethanol which is a clean eco-friendly fuel from fermented vegetable oils, is seen as a sustainable and renewable fuel source, and won't be affected by the ban of log burning stoves in London next year. Other options are purely electric and create an illusion of flames.
With this in mind, we've found some great options to compliment your existing decor and take advantage of this environmentally friendly direction.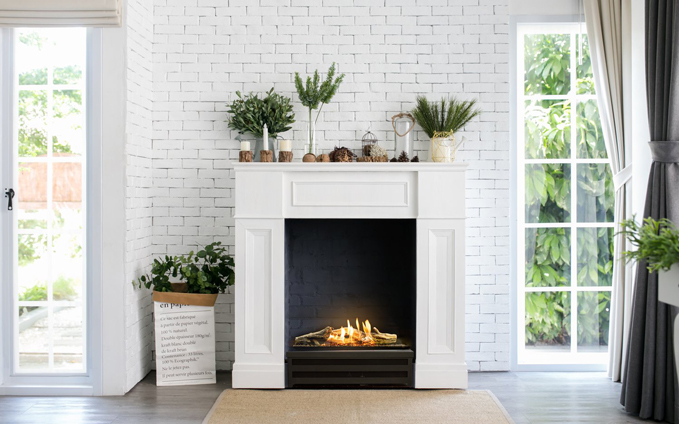 Pictured above: Planika's freestanding ethanol fireplace
The Basket Freestanding Ethanol Fireplace by Planika is a contemporary option that easily fits into existing hearths and provides heat and comfort to any home. It does require a mains socket to run but no ventilation or chimney is required making it a very simple plug and play solution. In a similar fashion, the L-Fire Bio-Ethanol Insert by Planika is also plug and play and finds a route for those of you that still love flickering flames. This solves the issue when coal and wet wood will be banned for domestic sales next year, and really does give you all the functionality of a fireplace without any of the smoke or soot.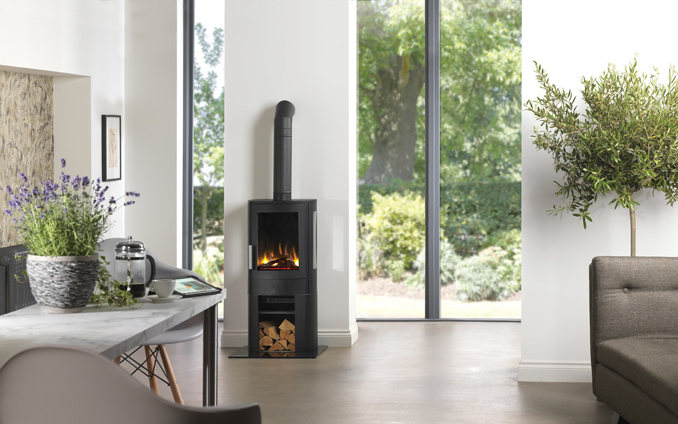 Pictured above: ACR's NEO3C electric stove
If you want to go for more of a wood burner aesthetic, try the Stow Black by Imagin Fires. This freestanding bio-ethanol stove can easily be moved around the home giving you lots of flexibility on placement, and again produces no smoke or soot so doesn't require any ventilation or chimney. The flames are protected by 6mm of safety glass and the unit can be used both indoors and outdoors.
For an electric option, why not try the Optimyst by Dimplex which uses ultrasonic technology and harnesses water mist to create a realistic flame and smoke effect. Or the NEO3C by ACR which has a flame effect visible from the front and sides of the unit, with various flame settings for the ultimate fireplace experience.
So don't just join the trend, but join the movement to reduce CO2 emissions and make your home a cleaner and more eco-friendly version of itself.