Earthy Terracotta
Monday, 28 November 2016
Set aside this years surge in marbles, woods and natural materials for a more earthy approach in 2017. Signaling the traditionally rustic quality of terracotta tiles, contemporary trends can expect a strong focus on matt finishes in this down-to-earth tone.
Across their latest collection Bonaldo have heavily featured the clay hues associated with this typically Mediterranean medium, demonstrating how Terracotta can effortlessly ignite an element of warmth into your space.
The elegantly leather upholstered Cuff Bed from Bonaldo features striking headboard detail destined to add a sense of character to the bedroom. In conjunction with a bold terracotta finish this will work to add definitive depth alongside neutral and complimentary cool blue colour schemes.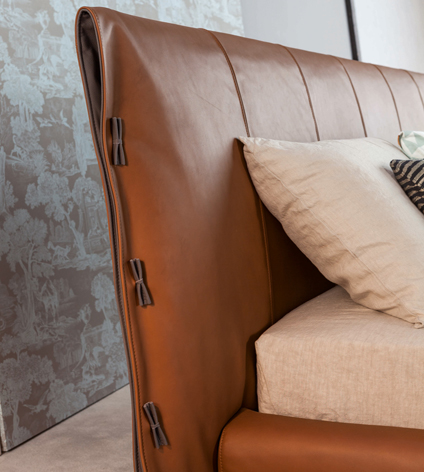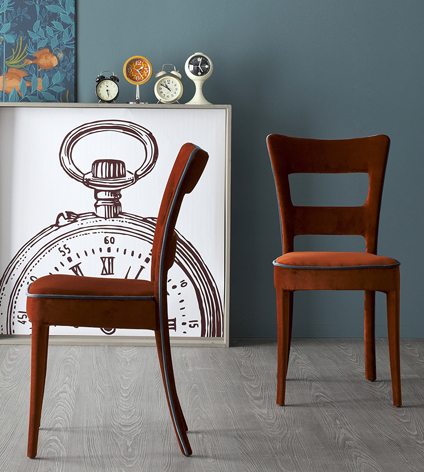 As Pictured Above From Left to Right: The Bonaldo Cuff Bed and Sheryl Chair
Complementing its enticing sinuous design Bonaldo have utilised the fiery end of the terracotta spectrum on the voluptuous Sheryl Chair. This dense tonal choice is most alluring when utilised on plush finishes such as velvets or textured fabrics. Featuring an attractive contrasting light blue fabric piping the Sheryl will appear extra charismatic when circling a sophisticated dining table such as the Bonaldo Greeny in Glossy Carrara Marble.