Dulux Colour of the Year 2020
Saturday, 19 October 2019
A new decade calls for a fresh start, and that's why Dulux has announced Tranquil Dawn as its colour of the year for 2020.
Inspired by the mix of colours found in the morning sky, this cool-tone shade of pale green is there to create a tranquil influence in an 'increasingly hectic and digital' modern society.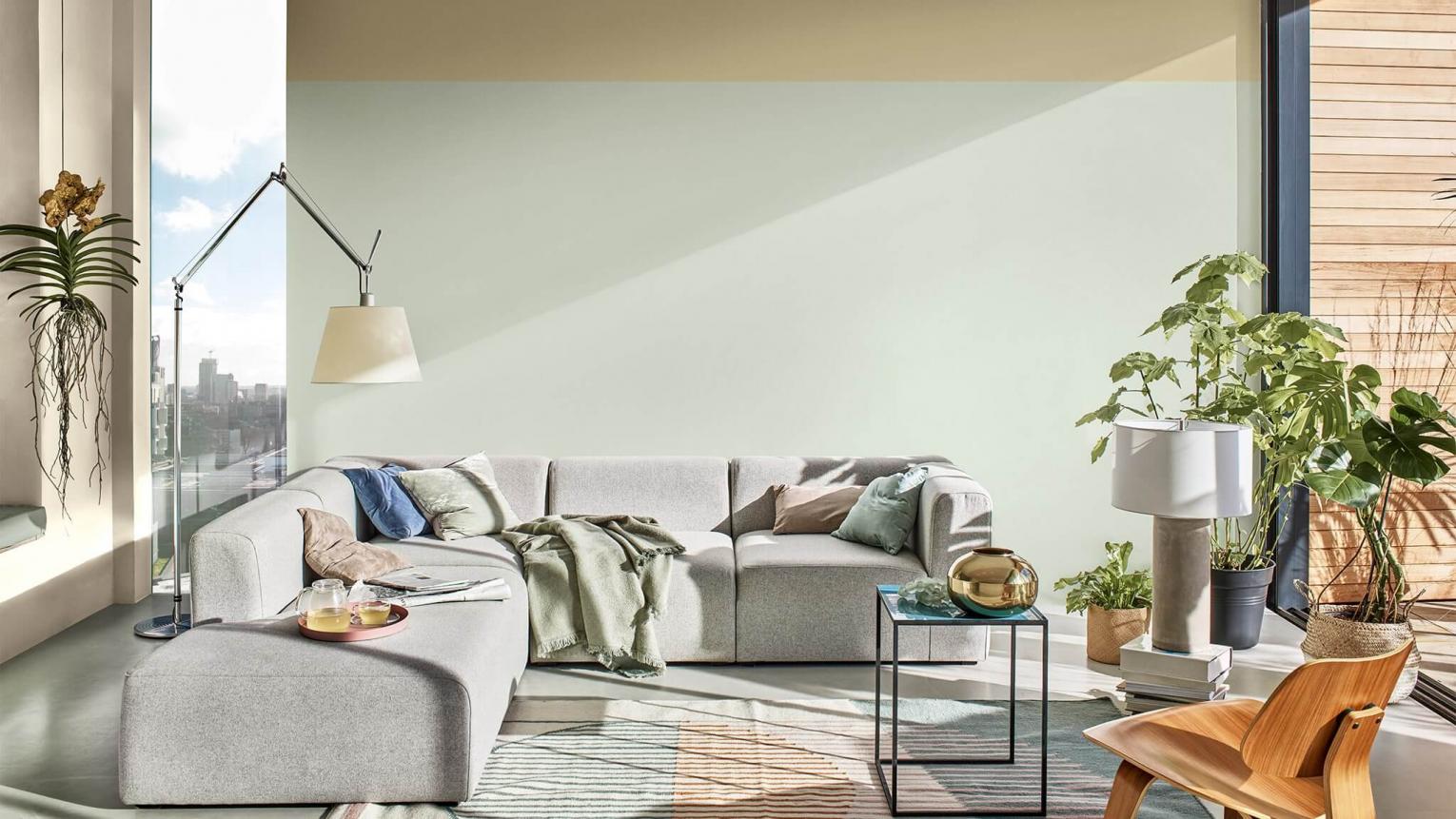 As pictured above: Dulux Colour of the Year 2020 - Tranquil Dawn
Not only does its soothing tones create a calm, reflective ambience, but according to Dulux, Tranquil Dawn is a versatile shade that changes depending on the colours it is paired with, whether they are warm, neutral, soft or bright.
To create a place where you can escape the everyday hustle and bustle, combine this shade with sandy tones and simple essentials for a relaxing bedroom space. Embrace furniture made from natural materials such as Lime Modern Living's Scandi Bed in oak for a well-balanced scheme that is both stylish and restful.
Or get clever with bold colour combinations by introducing rich, saturated greens that contrast with this subtle shade for an atmosphere that aims to inspire yet soothe. Dulux's Leaf Green and Teal are the perfect mix. Complement with accent lighting made from handblown glass, such as Bontempi Casa's Pop Table Lamp, for a cosy finish.
So as you enter the new decade, focus on your wellbeing by embracing this nurturing shade that aims to represent both feelings of happiness and serenity. 'The hazy pale green tones of Tranquil Dawn are calming and comforting just when we need it most in our lives,' says Marianne Shillingford, Creative Director, Dulux UK.