Desks That Work for You
Friday, 30 April 2021
We've all had to adapt to new ways of working in the last year, and for many of us that has meant finding new spaces with the function of the office or studio but within our own homes. All too often a home desk decision will be based more on style than on function, but we've curated some of our top picks that will deliver you both – making sure that your home working environment works for you.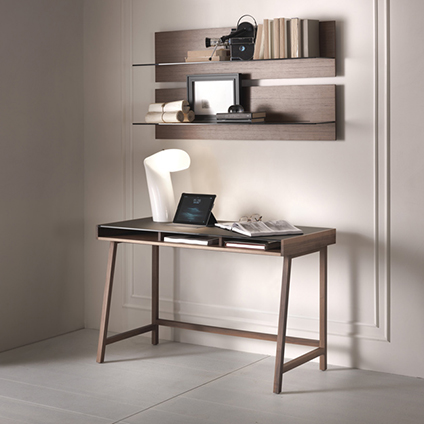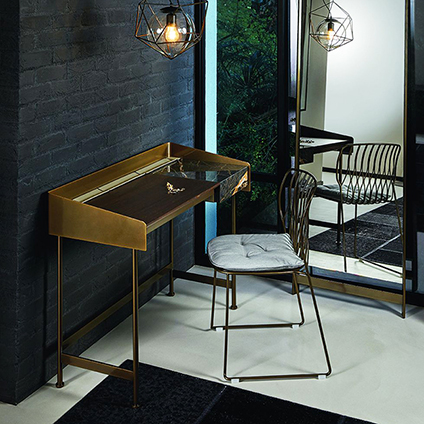 Pictured above: Abaco by Pacini Cappellini and Secret by Bontempi Casa
The Abaco Desk by Pacini Cappellini is an elegant and contemporary design with a glass top and solid wood angled frame, which cleverly features three recessed storage shelves. The Secret Desk by Bontempi Casa continues the elegance with a sleek lacquered metal frame base, angular sides that carve out a clear working area, and discreet lidded storage compartments.
For a stylish statement, the Cocoon Keramik Desk by Cattelan Italia features a decadent ceramic tabletop set into a metallic-lacquered wood edge, with a swooping, curved rear tray allowing for great 'to-hand' storage space, and keeping everything neat and tidy away from your working area.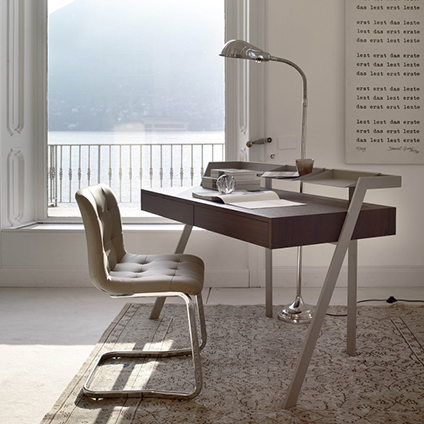 Pictured above: Cocoon Keramik by Cattelan Italia and Zac by Bontempi Casa
For the classic-style seekers, the Zac Desk by Bontempi Casa features a carefully angled metal frame that supports a desktop with two handy shelves and two drawers — in a choice of wood finishes. You can also add an optional leather desk pad. Or consider the Clarion Desk by Cattelan Italia, which has a minimal design featuring a sleek, steel frame and a slimline drawer — making it the ideal solution for more compact spaces.
All these options will give your space the style your interior needs, combined with the function and detail of a desk that will work for you.