Designs to Add Texture
Saturday, 8 May 2021
Texture is the simplest and most effective way of adding detail and depth to a space. We all want to create rooms that suit their purpose and function, but also delight visually, and texture is the latest growing trend to do just that. Wood adds warmth, while simple repetition creates pleasing patterns that don't have to try too hard.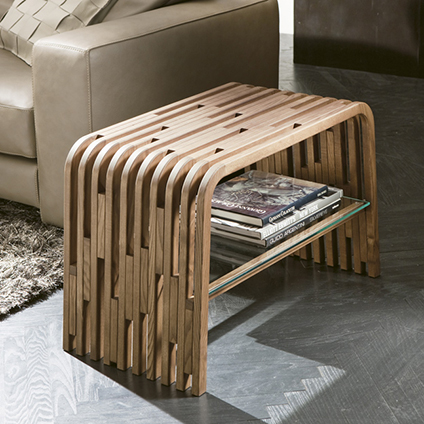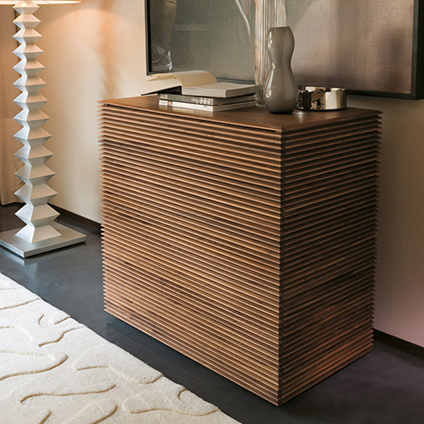 Pictured above: Millerighe by Pacini Cappellini and Riga by Porada
Take the Millerighe Side Table by Pacini Cappellini, it's contemporary curved design features slatted solid ash wood and supports a transparent glass shelf, which provides great functionality, but also gives you all the texture you need with the slats casting light through at various angles. This looks great in a space that gets a lot of sunlight — the light and shadow can create really interesting patterns.
The Riga Chest of Drawers by Porada is a bold and stylish design that features a distinctive lateral design in Canaletto Walnut with four drawers that are cleverly 'hidden' with the seamless textured pattern. Similarly, the Line Cupboard and Line Sideboard by Pacini both feature vertical lines in solid wood which make the doors and drawers appear invisible. Whether the lines are horizontal or vertical, the designs that feature these patterns add great detailing to a space through the various levels and depths they provide.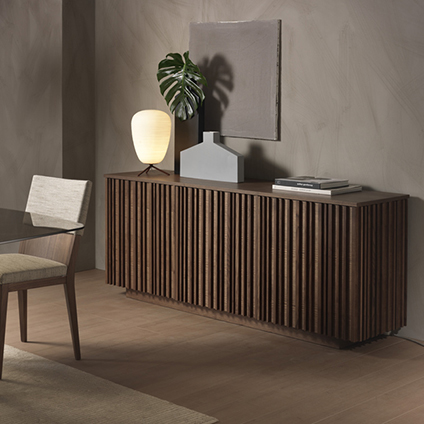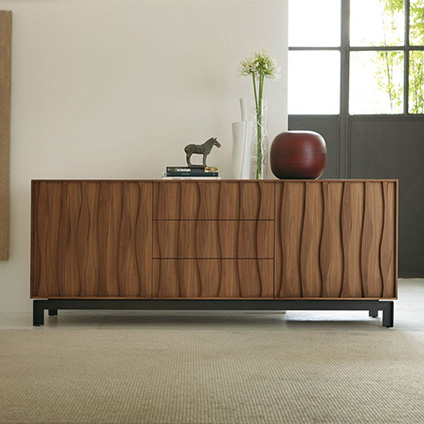 Pictured above: Line by Pacini Capellini and Masai by Porada
For those who like things a little less linear, the Masai Sideboard by Porada offers a stylish and elegant design. With two doors and three central drawers, this sideboard has all the functionality but packs a stylish textured punch with it's intricate carved detailing on the front, this design is one that offers a bold statement and will ensure your space maintains a sophisticated feel.
However you want to style your spaces, we highly recommend playing with texture — we're sure you'll be pleasantly surprised with the end results.