Create the Perfect Space to Meditate at Home
Friday, 28 September 2018
In our tech-obsessed world, more people are using digital methods to tap into mindfulness. Strongly educating the benefits of meditation, last year the online meditation company Headspace and charity Calm combined generated more than 90 per cent of revenue from the top ten rated apps.
Scientific studies show just 10 minutes of meditation a day can increase psychological functioning, improve emotional intelligence and lower blood pressure. With consistency and commitment remaining key to any mindfulness journey, creating a room or personalised feel-good spot at home will aid in motivating your daily sessions.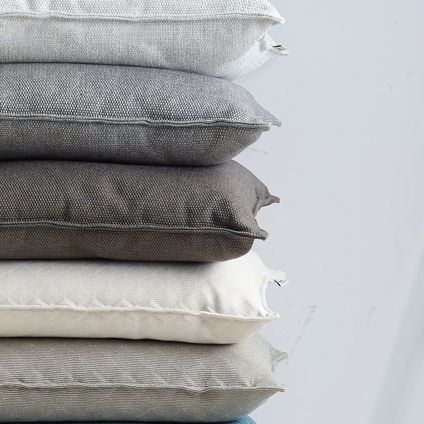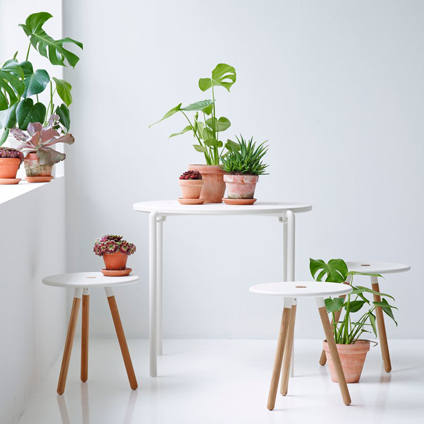 As pictured above from left to right: Cushions by Cane-Line and the Cane-Line Area side table
Mood lighting
Ample natural lighting and windows for fresh airflow comprise the ideal meditation room. For spaces lacking light, understand our emotions vary on a daily basis, and therefore dimmable options and harmonising designs such as the lighting available from the Rituals collection by Foscarini can be an adaptable way to cultivate your optimal environment.
Get comfortable
Introducing comforting scatter cushions or a minimalistic day bed such as the Donovan Chaise by Cattelan Italia will help to cue relaxation, too. Intentionally furnishing a secluded area in spacious bathrooms or kitchens can be especially encouraging, generating a powerful reminder to take time before breakfast or your morning shower.
Grounding greenery
Colours also have a huge impact on our mood. The purpose of creating a deeper connection with yourself can be enhanced by the organic properties of plants. Avoid stimulating patterns and instead, display grounding green against a calming colour palette as a source of inspiration that reaffirms the benefits of your practice.