Contemporary Footstools
Sunday, 21 March 2021
We all enjoy putting our feet up and relaxing after a long day, so why not let's do it in style and pull those footstools into focus. We've curated some of our favourites to not only provide your room with some bold statement pieces, but to offer all the comfort you need when taking a load off.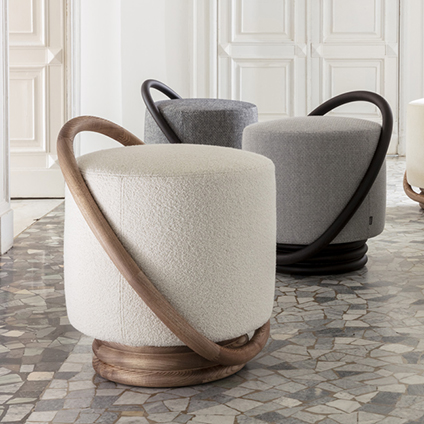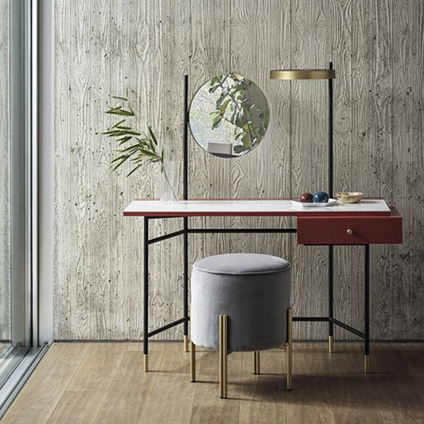 Pictured above: Smile by Porada and Puffoso by Bontempi Casa
The Smile Pouf by Porada features a cylinder shaped cushion that is wrapped inside a hoop frame made of solid ash. This innovative yet elegant footrest makes a bold statement, and will compliment interiors that are luxurious and design-led.
The Puffoso Pouf by Bontempi Casa will appeal to those who seek a more understated approach to design. With its cylinder shaped cushion supported and overlapped by lacquered metal legs, it may be minimal in its approach, but it packs a mighty stylish punch. Available in a wide range of fabrics and finishes, this footrest is sure to elevate an interior.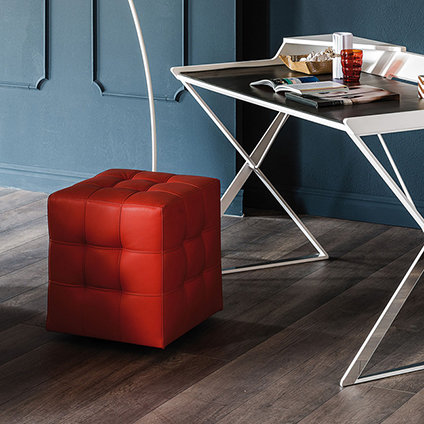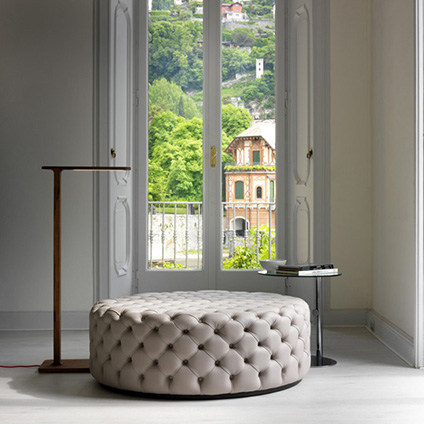 Pictured above: Bob by Cattelan Italia and Alcide by Porada
For those spaces that require more traditional designs, the Bob Pouf by Cattelan Italia or the Alcide Circle Pouf by Porada both offer luxurious fabric selections that highlight their quilted patterns and button detailing. These footstools offer great flexibility as they can be paired with sofas with ease, or work well as standalone pieces to really broadcast the elegance around your space.
Whether you want some additional overflow seating, or you want to treat your feet to some added comfort, footstools have secured their place in our homes as very a contemporary design trend.