Contemporary Conservatories: Bring the Outside In
Wednesday, 19 February 2020
As the winter weather continues, there's no doubt we are all desperate for springtime to make an arrival. But with the unpredictable weather in the UK, it's not always possible to relax outside and bask in the warmth. This is when a conservatory or a garden room is the perfect solution to make you feel like you are outdoors, whilst still being inside where it is warm and dry.
Nowadays, conservatory furniture is much more desirable than it has been in the past. With the option of natural rattan finishes and hardwood teak detailing, Cane-line produces contemporary high-end furniture that would give any garden room a modern update. For instance, the Nest sofa features an elegantly curved shape and is made from a light-coloured natural rattan for a stylish look with a classic twist. It creates the perfect place to sit back with a cup of coffee and enjoy the morning sunlight.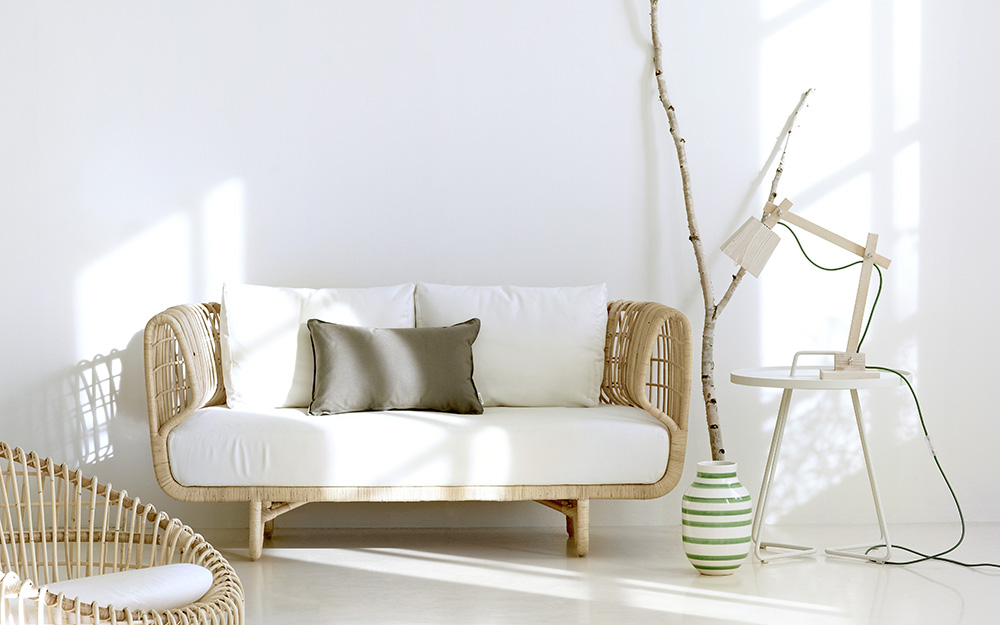 Pictured above: Nest Sofa by Cane-line, available at Lime Modern Living​
If you're looking for a table for your garden room, then Cane-line's Copenhagen table is the ideal solution. Its striking aluminium legs in a white finish provide a stylish look, while its natural extendable hardwood teak top is suitable for both indoor and outdoor use - so you can simply carry it outdoors on a summer day if all the family are over for a barbecue and you need some extra space.
Pictured above: Combine Plant Box and Soft Basket both by Cane-line, available at Lime Modern Living​
Flooded with natural light, a conservatory creates a perfect growing environment too, so bring the outside in with a collection of indoor plants and foliage. To give your space a contemporary look, pot them in the Combine Plant Box by Cane-line. The Lava Grey aluminium finish will set a sleek high-end tone, while the teak detailing offers a rustic, outdoor feel. And not only are they aesthetically pleasing, plants have also been scientifically proven to help boost our mood, reduce stress and act as filters that purify the air.
Finish off the scheme with some casually stylish storage. We're particularly taken with the Soft Basket by Cane-line, which features a soft material that is resistant to UV rays. This will offer practical space for spare cushions, throws or reading materials for those peaceful afternoons where you can settle down with a good book. Plus, they're suitable for both indoor and outdoor use, so you can easily move them outside in the summer.
So, it's time to fight off the winter blues and get reconnected with the outdoors; give your conservatory some well-deserved attention with a simple refresh.