Concealed Storage
Friday, 3 September 2021
We all have lots of items in our homes that we don't want on display all the time, but there's no reason these should be hidden in a dark broom cupboard somewhere. Why not explore designs that look beautiful, but with hidden shelving space.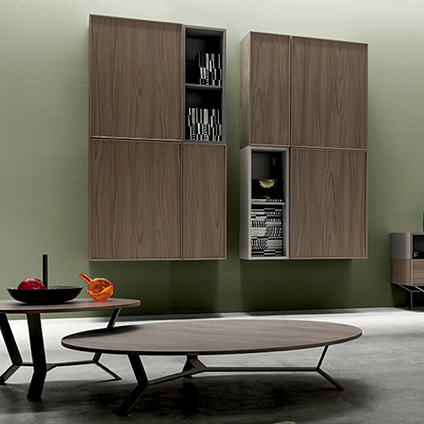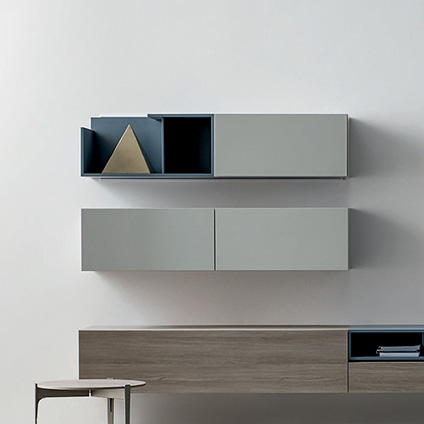 Pictured above: Insert Wall Unit and Edge Slim Wall Unit from Lime Modern Living
Take the Insert Wall Unit, its contemporary design features three doors and an open unit. Each door unit consists of two compartments separated by a glass shelf providing you with plenty of storage space. The Edge Slim Wall Unit is similarly functional, and is a stylish and bold option, featuring both closed and open shelving units, and available in a range of lacquered wood finishes. Both of these options give you the power to draw focus with a bold design, whilst allowing your personal effects to hide away from public view.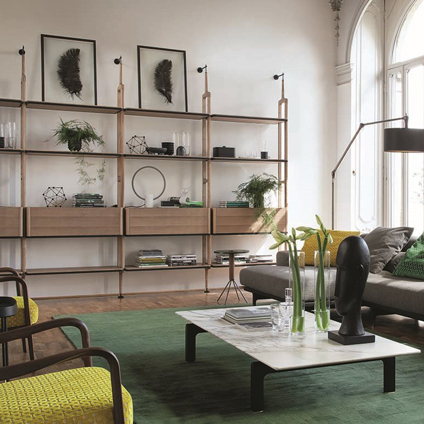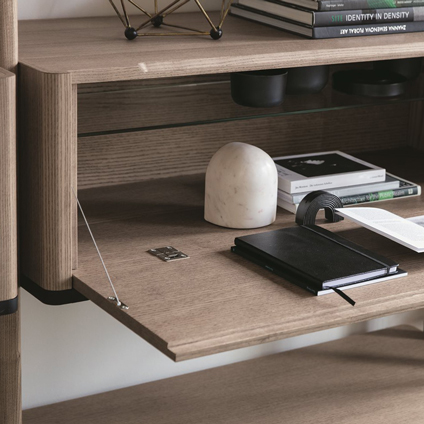 Pictured above: Aria Bookcase by Porada
We know that open shelving is having a real moment; you may want to embrace this whilst having the option to conceal some parts too. The Aria Bookcase by Porada is a great solution for doing just that. It's a contemporary take on a classic design, complete with both open and closed shelving units supported by vertical solid wood columns. This bookcase gives you the best of both worlds, with open display space, and closed door and drawer units.
So don't just grab a box and put things away under the stairs, explore some stylish design choices and upgrade your home storage solutions.