Colourful Rugs
Friday, 15 January 2021
Floors are a great medium to utilise, extending your decor and allowing you to elevate an interior — be it through careful placement of statement rugs or even just changing floor materials to separate zones. We've carefully selected some rugs that we think will really provide a great start.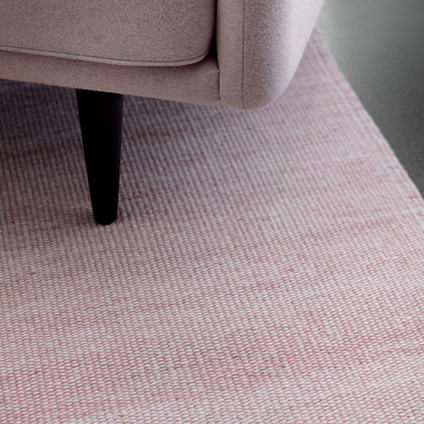 Pictured above: Sky by Calligaris and Bellis by Fabula
Take the Sky Rug by Calligaris, its warm and vibrant tones and long pile make it a comfortable and stylish selection, and spherical or rectangular shapes mean it can be used in a variety of spaces and ways. You could place a round coffee table on the spherical rug (either centred or off centre depending on your preference) and almost create a spotlight effect within the room – or you could enhance and 'extend' your sofa by placing a rectangular shaped rug at the foot of it. The Bellis Rug by Fabula works great at extending designs into the room such as a sofa or console table, and the marled appearance from its two-tone weave of variegated yarns create an almost 'rippled' effect.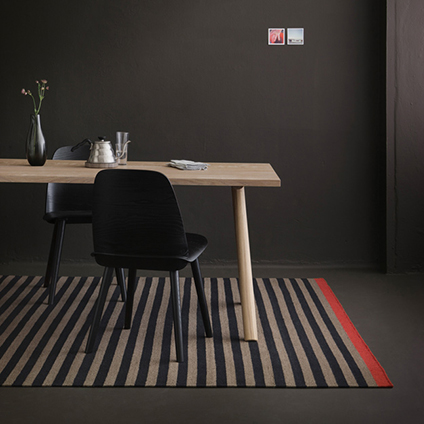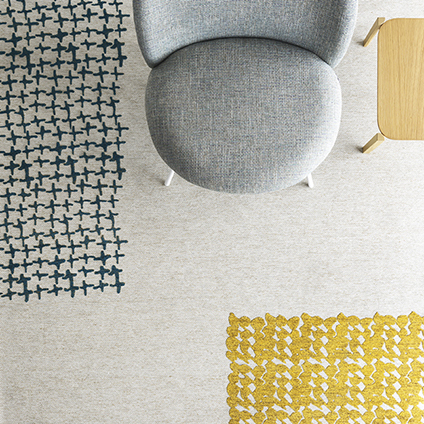 Pictured above: Rosemary by Fabula and Luso by Calligaris
For a bolder and more contemporary style, the Rosemary Rug by Fabula offers deep contrasting stripes with a bright red border at each end. The rug is reversible which gives it even more versatility within your space. For a design that is still contemporary but offers more muted tones, the Luso Rug by Calligaris features a beige background with raised chenille patterns in contrasting colours. This gives the rug its own areas of focus, meaning you can play with its placement even further.
These are just a few suggestions and ways to give your floor an opportunity to to show off and lift your interior design from the 'ground up'. Whatever you choose, don't let your floors go to waste – they can really make a difference to a room