Colour Up Your Kitchen
Monday, 13 August 2018
Neutral finishes guarantee eternal style and longevity when designing your dream kitchen. Should you want to tantalise and refresh your space, a bolder approach to your accessories can be a cost-efficient solution that will satisfy your urge.
Celebrating colour as a theme in the kitchen, this year iconic brand KitchenAid launched their first 'Colour of the year.' An ideal blend of creamy coral and tropical salmon, 'Birds Of Paradise' is a summer colour that 'embodies the lush, tropical paradise and an escape from the everyday.'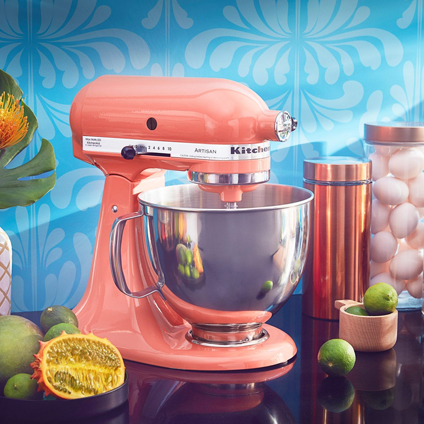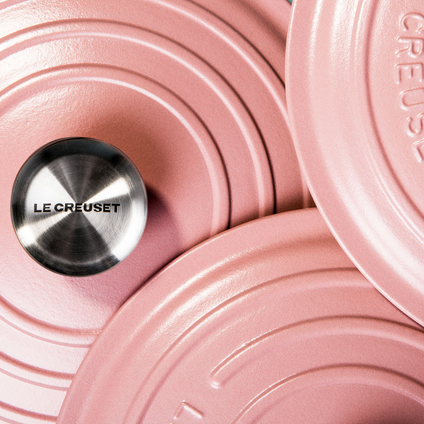 As Pictured Above From Left to Right: KitchenAid Tilt-Head Stand Mixer and LeCrueset Cookware
With over 70 colours available, introducing a vivid collection of beautiful countertop appliances will act as an energizer for your kitchen. Accentuate artisanal appeal by honing this distinct seventies aesthetic alongside contemporary industrial kitchen finishes such as concrete and stone.
Admired for their vast colour collection, Le Creuset features an on-trend Pink and Sherbet range. Display on stylish open shelving celebrate the practical yet ornate quality of this long-lasting cookware.
Mugs and dinnerware are a truly tangible way to express your adventurous side further. Impress with colourful variations that will prove to be a real talking point next time friends pop over for a cup of tea.