Coat Stands On Display
Thursday, 24 June 2021
Even a simple fixture like a coat stand can be an opportunity to showcase your personality and set a tone of voice for your space. Giving your guests an opportunity to get to know you and the language your interior speaks right as they enter your home is a great conversation starter, and will highlight your attention to detail.
The following are some of our top picks — to stand out regardless of whether they're covered in coats or not!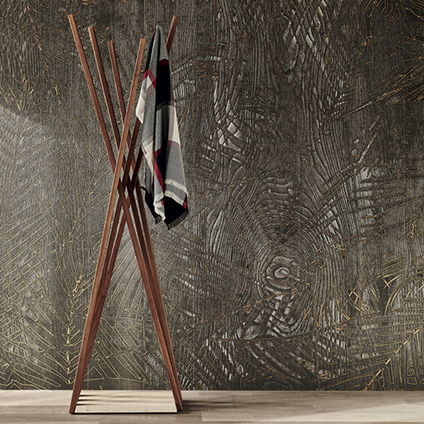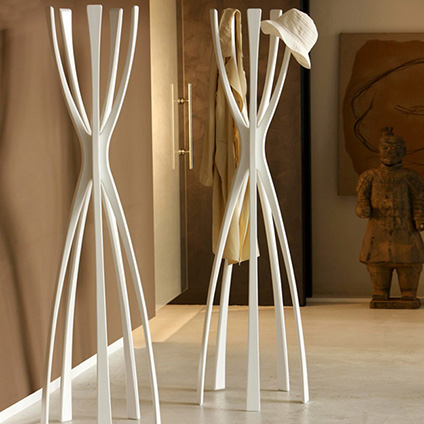 Pictured above: Oscar by Cattelan Italia and Flamingo by Porada
The Oscar Coat Stand by Cattelan Italia echoes the timeless structure of a teepee, featuring six interlocking solid wood sticks on a travertine marble base. This striking design makes for a great standalone piece, but also functions incredibly well. Continuing the branch like structure to designing is the Flamingo Coat Stand by Porada, this time featuring curved legs and arms that come together to form an elongated hourglass shape. Available in a choice of natural, stained or lacquered woods.
If you want to utilise your space in a different way, why not take a look at the Tube Coat Rack by Pacini Cappellini which takes the standalone element of a stand and places this on your wall. Featuring vertical metal tubes that support four wood shelves, two vertical mirrors, and of course hooks, allowing you to find a home for much more than just your coat.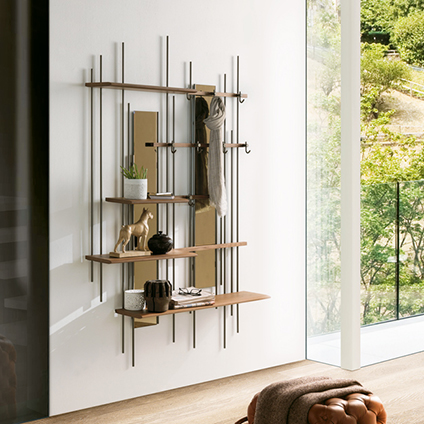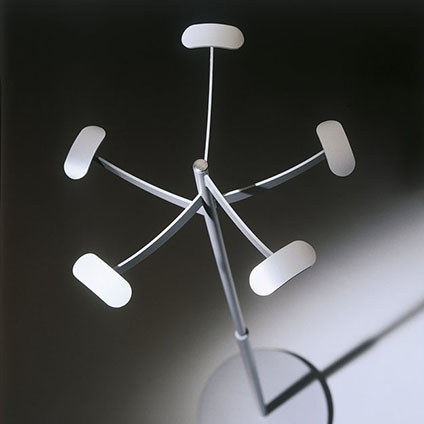 Pictured above: Tube by Pacini Cappellini and Battista by Bontempi Casa
Stripping back to its origins, the Battista Coat Stand by Bontempi Casa is a minimalist and contemporary design, featuring a rounded base supporting a singular cylindrical rod that extends upwards where hooks branch out at the top. This simple yet striking design provides you with all the elegance and function you need, and comes in a selection of finishes.
Take some time to take the coats down, and consider the design underneath; you'll be surprised at just what can shine through.