Cattelan Italia Visit July 2017
Monday, 10 July 2017
Our sales team spent two days visiting the Cattelan Italia Showroom in Vincenza, Italy.
Joined by Paolo Cattelan himself, this was an excellent opportunity for us to view some exciting new pieces of the Milan 2017 Collection and develop our knowledge on new finishes that will soon be available across much-loved favourites such as the Skorpio, Spyder and Elliot Keramik tables.
The impressive and vast two storey showroom featured a range of dining tables, coffee tables and sideboards showcasing three new Ceramic finishes that Cattelan have added to their collection; Zinc Brown, Glossy Calacatta Gold and Matt Calacatta Gold each backed on 12mm of glass to help enrich both surface appearance and strength. We liked the way Cattelan have not attempted to imitate marble but rather created high-quality ceramic finishes that take on an appearance of their own.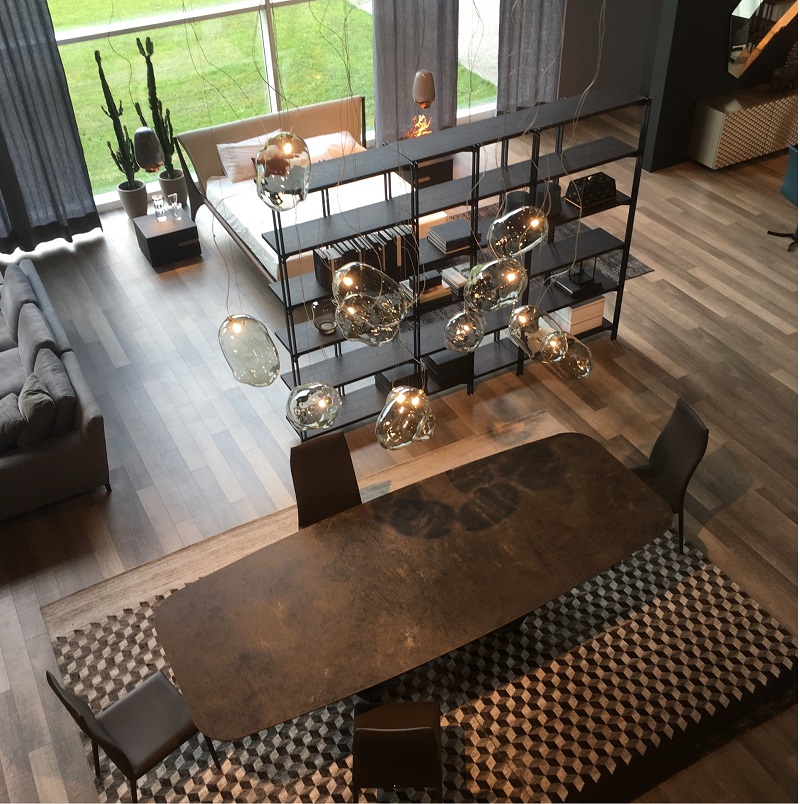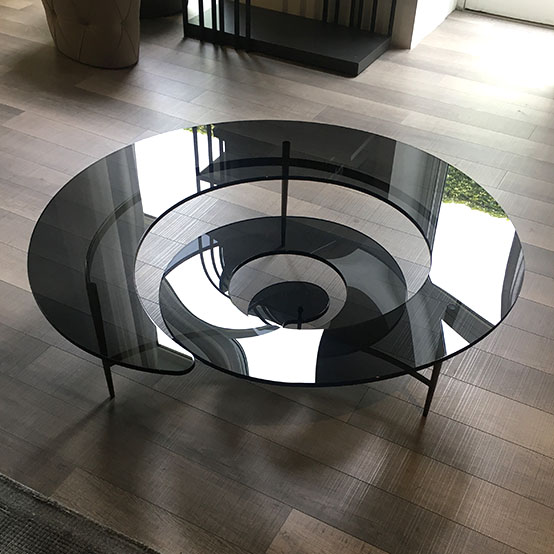 As Pictured Above from Left to Right: The Cattelan Italia Ceramic Zinc Brown Finish and Spiral Coffee Table.
On the second day, we were given a factory tour where we gained further insight into Cattelan's unique production process. When sourcing materials and crafting products, Cattelan carry out almost every single stage of production by hand. The detail and care taken to get each product right is exceptional. For exciting new additions such as the Dumbo Chair each sheet of leather is cut one piece at a time with all upholstery details carried out by a small team of just 4-5 seamstresses and their sewing machines.
Extending this approach to larger pieces such as the Spiral Coffee Table, we were also able to witness frames being welded by hand. These unique, first-hand demonstrations outlined the distinctively personal touch and outstanding attention to detail that goes into each and every product.