Cattelan Italia Lighting
Monday, 8 February 2016
It is hard to pinpoint an exact style when it comes to Cattelan Italia's lighting collection, with so many distinctive pieces there is sure to be a piece to brighten up any living space. The unique nature of this collection makes it the perfect focal point for any room. From the Apollo to the Zed; the vibrant and quirky designs of Cattelan's lighting are the perfect combination for providing you with that exclusive look.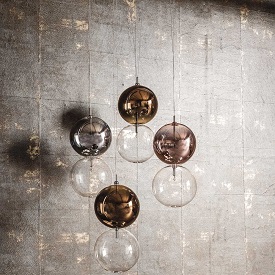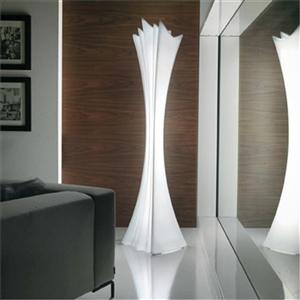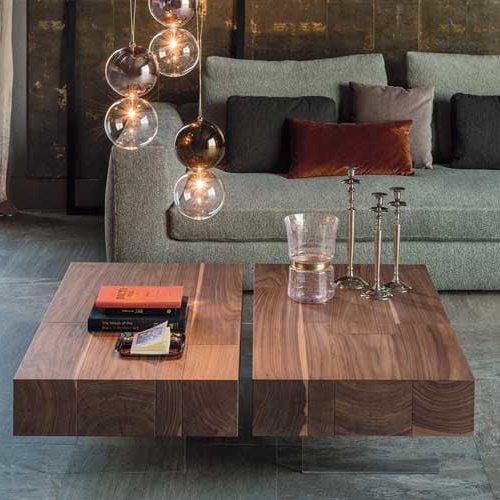 As Seen: Cattelan Italia Sipario, Apollo
Glow
Lighting is essential when designing a room whether it's a bedroom or kitchen, to accentuate certain details or provide ambience. With its versatile design the Apollo ceiling light is the perfect way to grab attention, the simplistic properties of this light make it ideal for anyone looking to create a contemporary living space. The bronze and copper spheres give off warmth and light before even switching it on! We love the Apollo and think its the perfect piece to brighten any dull winter evenings.
Floor lamp or coat stand? A question one is not asked too often however the Sipario is both. This stylish lamp has combined the elegance of modern lighting and the efficiency of use, the polyethylene light makes this lamp stand out reflecting a warm glow around the entire room.
Stand Out
The Hublot and Calimero are beautifully classic shapes that look great in multiples of three. Ideal overhead focal pieces for bar areas and dining tables, one cant go wrong with these timeless pieces. Choose a classic Chrome or personalise with a contemporary Graphite finish.
Adding a large centrepiece to a room can be daunting particularly when it's a piece like the Zed Floor Lamp however with its proud stance and unique shape the Zed would stand with confidence in any room. Needing no introduction or surrounding accessories with its simple matt white or graphite frame and matching base; this design speaks for itself reflecting modern elegance at its best.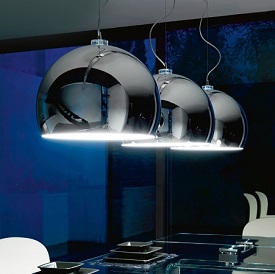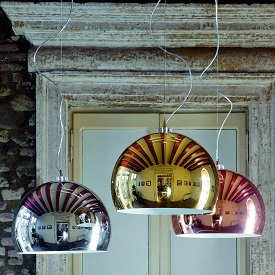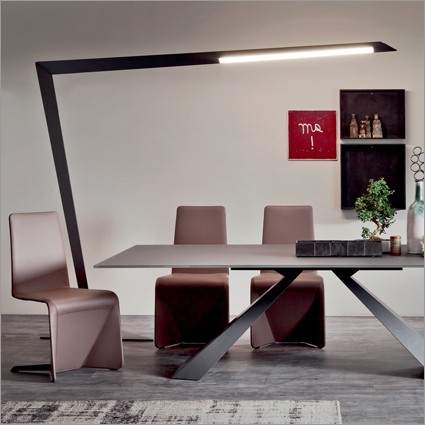 As Seen: Cattelan Italia Calimero, Hublot, Calimero, Zed