Cattelan Italia 2014
Tuesday, 19 August 2014
Lime is proud to present its contemporary new Cattelan Italia range
This Summer, Lime Modern Living is launching a brand new range of stunning products from its Cattelan Italia collection. The innovative and striking new designs exemplify Lime Modern Living's ethos for offering the very best in style and originality.
The new range includes remarkable pieces for nearly every room in the home. Table designs such as the Cattelan Italia Skorpio Wood Table and the Cattelan Italia Tour Console (with mystifying floating wood hoop base) bring an element of cool elegance to the living room and dining room. Whilst the Cattelan Italia Morgan Bed from Lime Modern Living (featuring an alluring floating appearance) and Cattelan Italia Donovan Chaise Longue (sublimely upholstered in leather) exude quirky sophistication in the bedroom.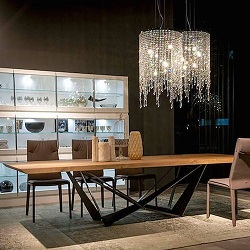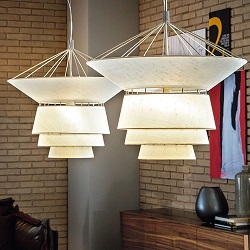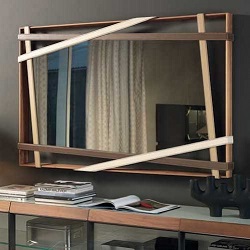 Lime Modern Living's new Cattelan Italia range also comprises lighting solutions, such as the Bolero Table Lamp, (which is also available as a ceiling and floor lamp), contemporary mirrors; such as the Cattelan Italia Rebus Mirror (that boasts abstract leather detail inserts); as well as clocks, coffee tables and display cabinets.
The chic new collection from Lime Modern Living features stunning trend-led furniture designs from top European brands; such as Calligaris, Bontempi Casa, Cattelan Italia, Valentini and Porada. Lime's inspirational ranges encompass style and practicality and it prides itself on a contemporary collection that includes the very best European designers to transform the home into a creative, original space.