Carver Chairs
Thursday, 9 September 2021
We've come to know the carver chair simply as a dining chair with arms, often found at the end of a table where the head of the household would sit — and traditionally, carve meat. We've seen them gain a lot of popularity in recent years with more of us turning to a more comfortable and relaxed experience when dining. The addition of arms provides a place to lean — and a little extra something to push against when getting up!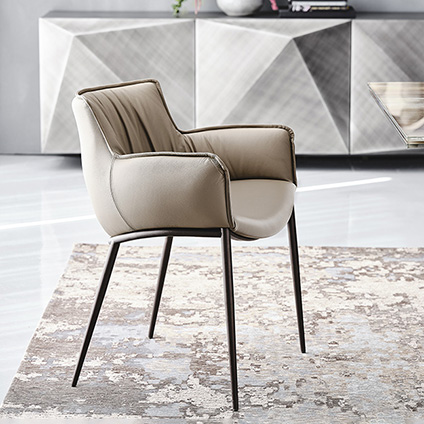 Pictured above: Rhonda and Zuleika by Cattelan Italia
We like the bold update given to the style in the Rhonda Chair by Cattelan Italia. Its luxurious padded leather seat and stylish metal frame gently curve around to truly hug the sitter. Or for subtle elegance, why not explore the Zuleika Chair by Cattelan Italia, with a curved back that slopes effortlessly into the armrests and envelops the seat.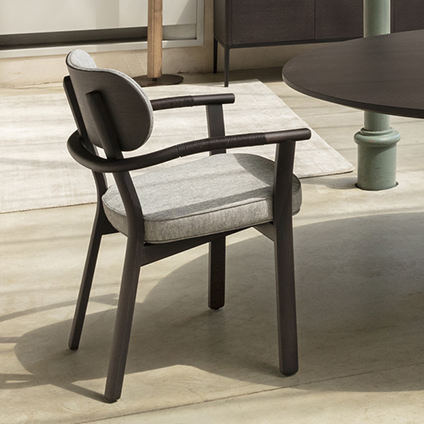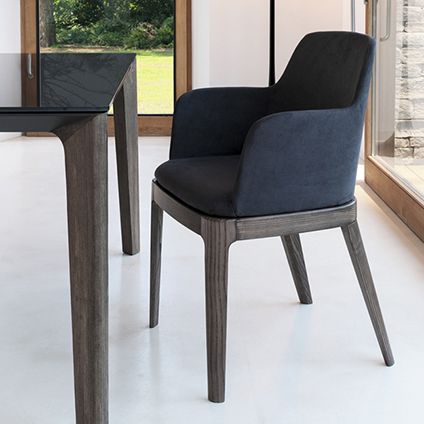 Pictured above: Evelin by Porada and Margot by Bontempi Casa
For a take on this timeless design that's more traditional in appearance, the Evelin Chair by Porada adds a stylish twist, with solid ash frame, padded seat and rounded backrest. The thick frame design takes a maximalist approach to a simple concept. Or the Margot Chair Wood Legs by Bontempi Casa mixes the welcome of a fully upholstered seat and armrests with a simple-but-bold wood frame.
Carver Chairs have made their permanent mark in our interior arsenal, and we don't think that will change anytime soon.