Canopy Beds
Friday, 22 January 2021
Nothing adds drama and elegance to a space quite like the structure and luxurious design of a canopy bed, so it's not surprising that we've seen these rise in popularity lately in our continued search for a space that invites us into total relaxation. Nostalgia seems to be the mainstream construct of the moment with everything from music and film, to hairstyles and fashion echoing the past, as more of us cast our minds back to simpler times.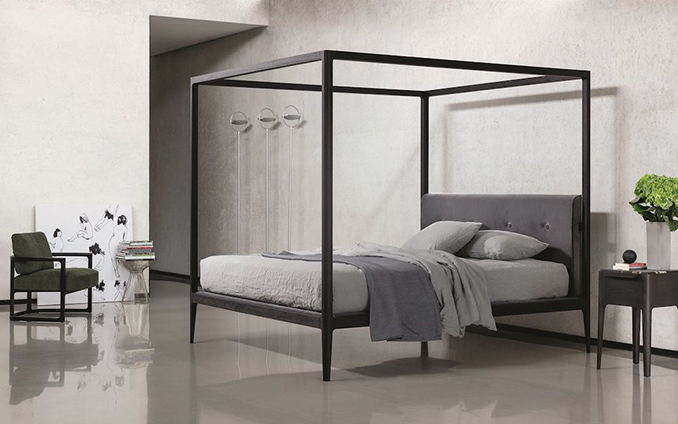 When picturing a canopy bed, many of us keep in mind the image of a large regal structure with a solid thick wood frame — but you can find lighter, updated versions now available. Canopy beds are also great for extending your fabric selections in your space, allowing you to drape curtains or throws over the frame, giving you different levels to play with.
At Lime we love the Ziggy Four Poster Bed by Porada — while it still possesses all the functionality of its original inspiration, the structure has been updated and brought into a more contemporary space. Featuring a rectangular minimalist frame in solid ash wood and a headboard with button detailing, this modernist approach to a traditional design is just the kind of update we've come to expect from 21st century interiors.
Why nod add a touch of 'wow' and elevate your sleep space with an updated classic.