Calligaris News at Milan 2015
Monday, 27 April 2015
Calligaris News
The Calligaris stand at Milan was a stunning amalgam of textures and colour, with some new additions to favourites and some bright and impressive new designs. I bring you here a taste of some of the trends, materials and designs that will be coming to you in the months to come.
The sumptuous new fabric and textile designs introduced this year add a new texture and warmth to contemporary style. Amongst the new collections are a striking group of rugs within the Code range, incorporating colour and pattern. The Apotema Rug has a striking geometric pattern in blue on a grey background, the Gava rug introduces some zoomorphic subjects in muted tones, the Rose rug combines geometric shapes and muted colours to create an abstract flowering pattern and the Nadina uses strips of bold colours with Middle Eastern patterns. Calligaris also introduce their Throw range of complimenting throws using bold geometric patterns and some brighter colours and the strong patterns continue with the beautiful Damasco Mirror. Soft furnishings have had an injection mixing colours and fabrics, with the introduction of the Urban Mix sofa and Lazy Mix Chair. With these designs you can choose different fabrics for the main body to the cushioning to create unique colour combinations.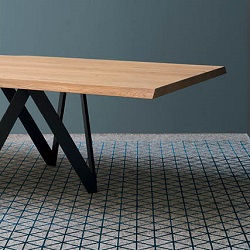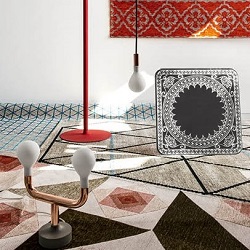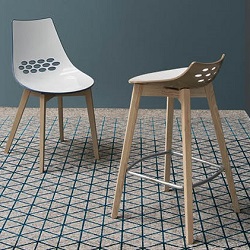 The Calligaris dining range also has a range of new designs, materials and styling. Warm and softer wood finishes are strong this year and many of the new designs reflect this. The Calligaris Jam Chair and stool have been released with wooden frames and new colours with gorgeous results. The new Tosca formal dining chair has squared wooden legs with a Leather finish seat and back and includes a seam detailing across the width of the back. The new Sipario sideboard includes many wood finishes in it's clean and understated design and the Boston bedroom furniture range is also in various wood finishes, for clean and un fussy contemporary style in wood. There is a rustic contemporary style introduced with the Cartesio Table which includes a rustic effect metal frame, in a striking contemporary shape, and an Oak top. The Status is also available with a rustic effect metal frame, but also in a rust effect coated metal with similar exquisite Oak top. This year Calligaris introduce a rustic, softer feel is being introduced with woods and distressed effect metals.
The finishes are not all rustic, with the slick and strong Ceramic being added to even more designs, including the ever popular Calligaris Mag Sideboard. Ceramic also is introduced into the Echo and Orbital Table ranges.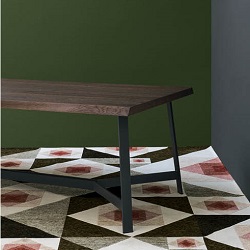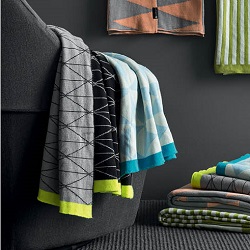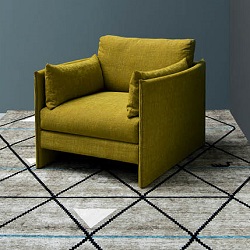 Based in Tunbridge Wells, Lime Modern Living prides itself on a contemporary collection that includes the very best in design and innovation to transform the home into a fresh space infused with creativity.