Calligaris CODE: The World at Your Feet
Monday, 4 July 2016
Seeking interior inspiration from afar this summer?
The CODE Collection by Calligaris offers a vibrant selection of interior accessories by a group of young Italian designers, featuring a fascinating range of bold and beautiful rugs guaranteed to satisfy an array of cultural cravings.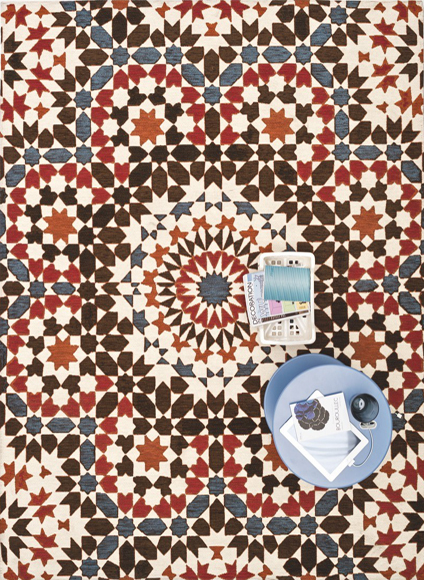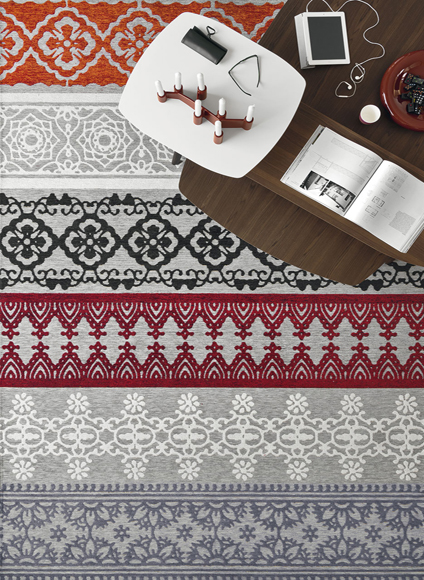 Pictured Above Left to Right: Calligaris CODE Marocco Rug and Nadira Rug.
A luxurious fusion of Middle Eastern textures and warm bold colours the Nadira features impressive patterns influenced by the intricacy and graphic quality of henna decoration as traditionally adorned by natives. This jacquered hand woven creation consists of a sumptuous blend of cotton and chenille yarns. Running such a striking piece alongside brass accessories, deep dark woods and concrete hues as prevalent in current trends can accentuate its plush quality whilst conjuring an urban bohemian feel.
The Marocco rug exudes the vibrant colours and audacious patterns reminiscent of its African roots. A kaleidoscopic maze consciously designed to resemble the geometric patterns of a ceramic mosaic as seen in a traditional Moroccan hamman. An alluring interplay of shapes and forms strongly emphasises this rugs highly vintage appeal. Balanced alongside timeless furnishings and similar vibrant colourful hues or textures will effortlessly evoke an exotic yet metropolitan living space.