Blue Sanctuary
Monday, 8 August 2016
Tipped as a key colour for 2016, furnishings, wall coverings and interior accessories are awash with varying shades of blue.
From dark indigos to serene light hues, blue evokes a feeling of ease, a necessary aesthetic for key relaxation spaces such as the living room or bedroom.
As a brand that favours colour, Bonaldo have demonstrated how deep inky blue tones can harmonise with living trends. Used in a fundamental everyday furnishing, the Basket Alto Bed exudes elegance with its tall grandiose headboard. Sumptuous to sink into after a long day, the natural allure of this bed is intensified with rich velvet blue upholstering.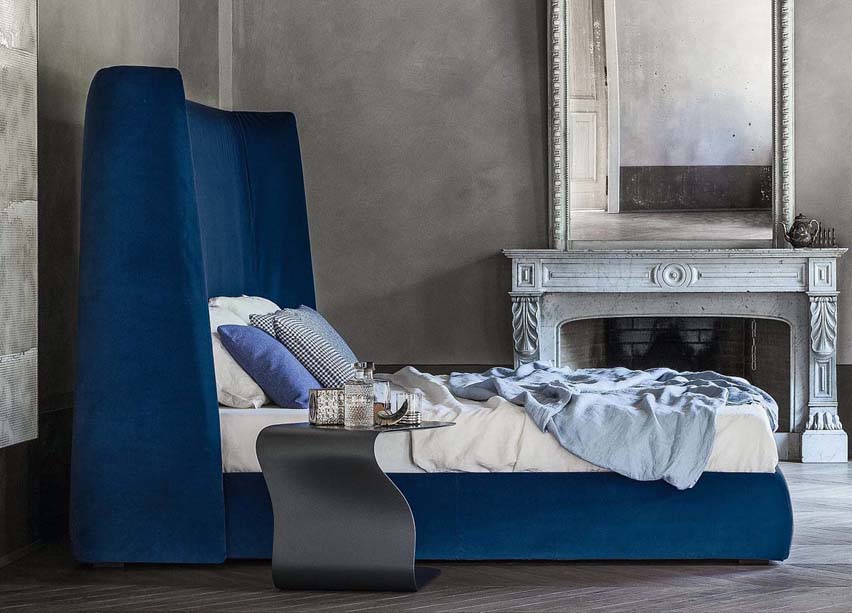 Pictured Above: The Bonaldo Basket Alto Bed and Duffy Side Table
Working simultaneously with current trends dark blue tones can counter raw concrete inspired interiors whilst anthracite metallic tones as seen in the Bonaldo Duffy Side Table act to enrich a strong blue palette. Coordinate heavier upholstered fabric with lightweight throws and pale blue swatches to create a calming nightime haven.