Parquet Flooring
Monday, 19 September 2016
Geometric trends haven given rise to the popularity of classic Parquet flooring, a 17th Century French design composed of wooden blocks arranged into geometric patterns.
Two prevalent Parquet styles as demonstrated by Cattelan Italia and Porada include Chevron and Herringbone, both offer a naturally striking yet timeless appeal with the unique ability to transform the perspective of any room.
Complimented by the equally angular Skorpio Table, Cattelan Italia have skillfully illustrated how Chevron style Parquet can create the illusion of a wider space. A deep wood tone intensifies its dramatic formation, whilst interacting with neutral white walls and accessories such as the Magda Chair acts to subtly balance bold lines.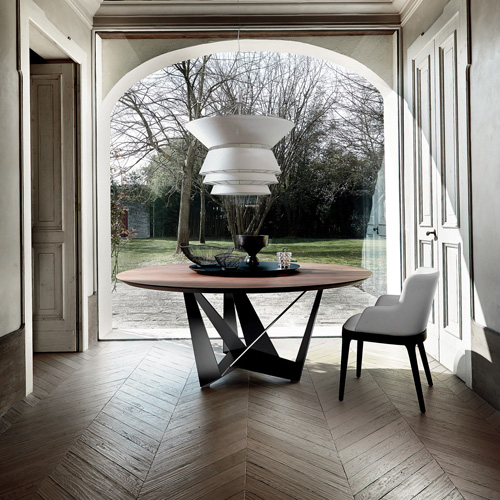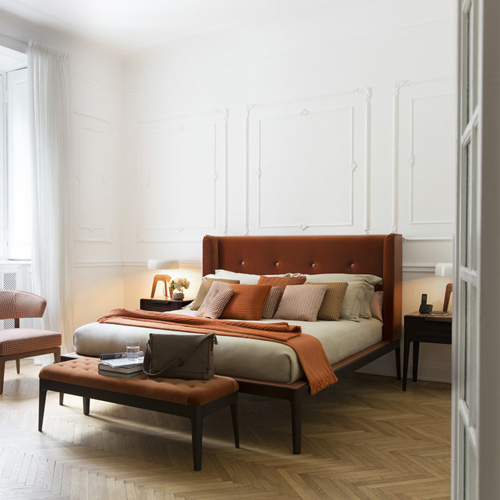 Pictured Above from Left to Right: The Cattelan Italia Skorpio Round Table, Magda Chair and Porada Ziggy Bed.
A classic Herringbone style, Porada have combined lighter wood tones and narrower boards to characterize the strong delineation and acute angles associated with Parquet; prompting an ultra modern and spacious setting. As demonstrated with the stunning art deco inspired Porada Ziggy Bed and matching furniture Parquet offers a sustainable investment which can be easily revitalised occuringly with contemporary or traditional trends.