Back to Black
Thursday, 16 June 2016
The perpetual status Black holds within fashion signals its unrivaled sophistication and stylish quality. Whilst darker tones continue to prevail throughout interior trends Cattelan Italia have offered a subtle reminder that going back to black does not have to cue moody and dramatic. Accentuating your space with accessories and textures in this bold and prominent hue can be key to placing emphasis on the polished and glamorous power of Black.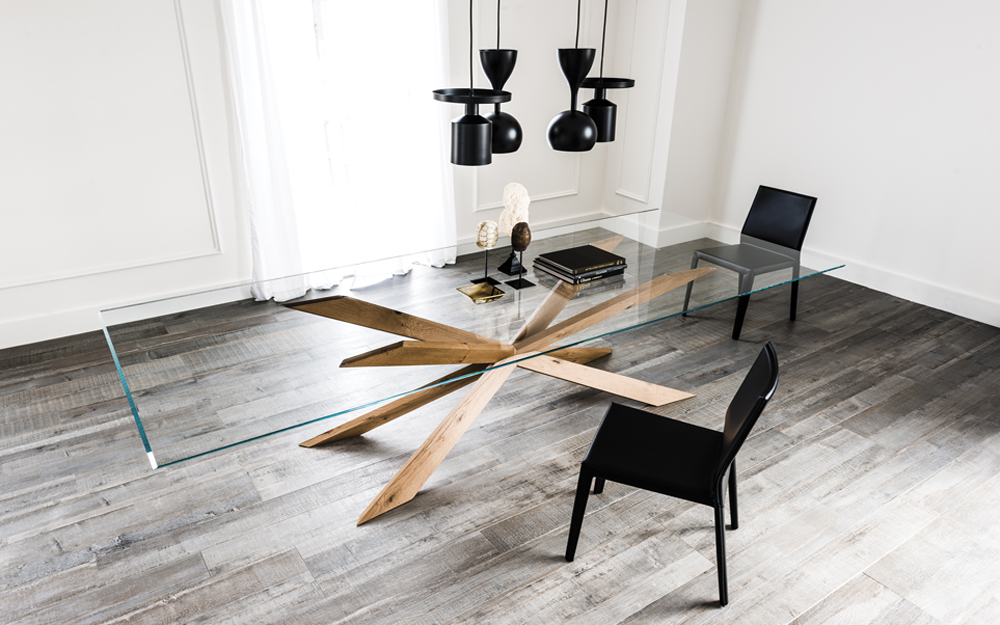 Pictured Above: Cattelan Italia Spyder Table, Havana Ceiling Light and Margot Chair
Curvaceous and bold the Havana ceiling light acts as a naturally alluring focal point, a matt black steel finish elegantly accentuates the shapely design of these visually impactive lampshades particularly when combined with neutral surroundings. Deriving from spherical inspiration, the Havana is available in two variations either individually or as a composition of six or twelve. Suspended proudly above the Cattelan Spyder Table as pictured, the black merged with glass and timber layers creates an ambience of modern glam whilst a contrasting gold foil finish on the inside of the lampshade softly strengthens the beauty of these vivid creations.
Left to Right: Cattelan Italia Havana Ceiling Light and Margot Chair
As the height of sophistication the Margot Chair is a widely favoured design from Cattelan Italia. With the option of a high or low back it serves as a striking addition to any dining space. A luxury black leather finish firmly focuses attention on its sumptuous curves and square lines whilst the stylishly incorporated contrast stitching underlines its perfectly tailored and tactile appeal; a fine example of black as a timeless finish.