Behind The Scenes
Sunday, 29 November 2015
Behind The Scenes... Calligaris, Manzano
Visiting our manufacturers is an essential part of keeping abreast with the latest designs and manufacturing processes. When you step into the Calligaris factory in Manzano, Udine; you are met with a bustling hub of activity making sure that every part and element, of Calligaris furniture meets the exact specification that customers are expecting, so that when it arrives in your home you are nothing more than astounded. A recent trip to Italy by one of our sales associates was a great opportunity to learn about the new additions to the Calligaris collection this winter.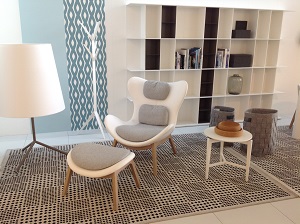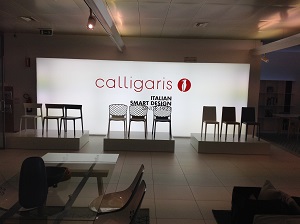 Walking around the factory was the perfect opportunity to get a glimpse of what can be expected from Calligaris in their upcoming collection, The Levante table stood on proud display with its sleek design and elegant soft wood finish. With 25 different colour combinations on offer and made from solid beech wood, glass and aluminium, the Calligaris Levante is light and easy to extend, whilst still being extremely hardwearing and durable. The vast range of colour combinations allow you to make it unique; sky blue frame and optic white legs or add a statement contemporary piece to your dining space with an optic white frame and solid graphite legs! This Milan 2015 table will brighten up any dining space.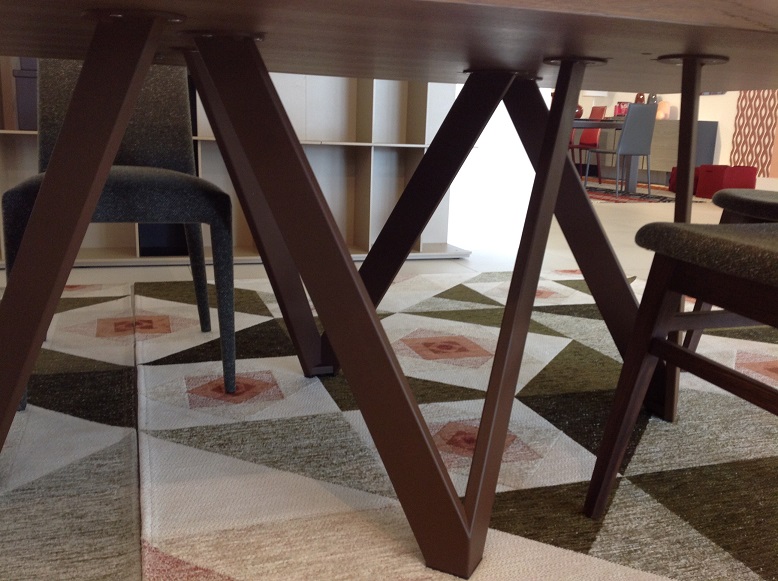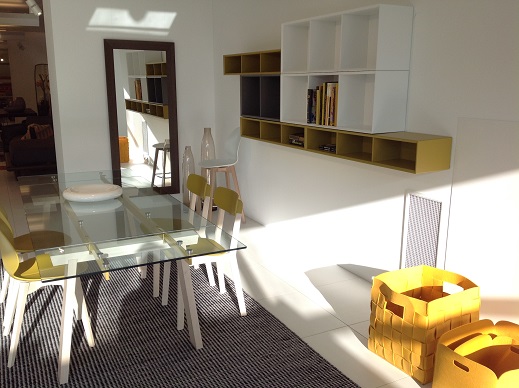 We also had the opportunity to preview the Status and Cartesio tables, both with striking feature bases and of course the stunning new Calligaris Corten finish. Coming away from the factory the resounding feeling was the slender metal base of the Status lends it a certain vintage look whilst the modern silhouette and solid lines used in the base of the Cartesio add character; both of these tables would be perfect for anyone looking to add personality to their dining space. Quality is an obvious factor that is incorporated throughout all of Calligaris products during our time in the factory we saw how both the Veneer tops on these contemporary tables mean they have good protection against stains and smudges, something we always feel is extremely important particularly for people looking for a dining table to suit a busy family home!
Sofas...
The Lounge sofa collection definitely stood out from the beginning of the tour, the collection of 4 contemporary sofas combining leathers and fabrics were bold and would be the centre of attention in any home! The Lounge easy mono-colour sofa, was described as easily adaptable to modern and classic furnishing styles with it square edges and low arms.
The Lounge Mix range is daring, we think for Calligaris as creating such a distinctive 'Mix' Style sofa isn't a safe bet as far as sales; but this bold approach is what we love about the new Calligaris Collection, it holds true to a real concept of individuality.
The colour options for the Lounge Mix 01 and 02 are endless, providing the perfect opportunity for you to be creative and innovative when it comes to finding the best fit for your living space. Use the block components of the mix with a detachable feather cushions or combine different colour combinations to make a statement.
The latest collection is now available at www.limemodernliving.co.uk/calligaris.html