Bedside Harmony
Saturday, 13 November 2021
Harmony or balance are important goals to achieve within any room, creating a space that flows and allows those entering to feel at ease. This is of extra importance in a bedroom where our ultimate aim is to relax and recharge.
All too often our bedroom spaces can become visually heavy with the use of solid bed frames paired with similarly heavy framed bedside tables. Instead, we've selected some of our favourite bedside tables with lighter frames and legs for balance.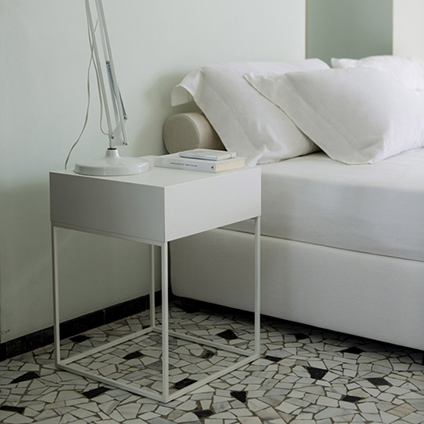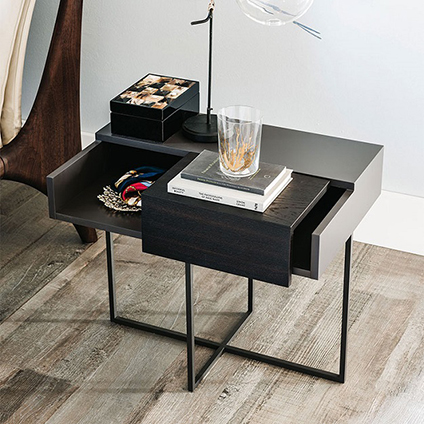 Pictured above: Baby by Porada and Dante by Cattelan Italia
The Baby Bedside Table by Porada is a minimalist design, featuring a simple rectangular chrome or lacquered metal frame which supports a top and drawer available in a range of Canaletto walnut finishes. Cattelan Italia's Dante employs a pleasing sliding door for covered storage, with a criss-cross base.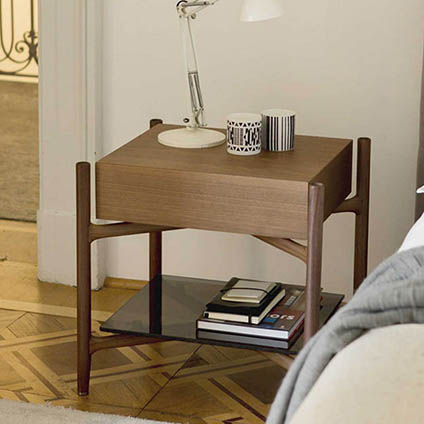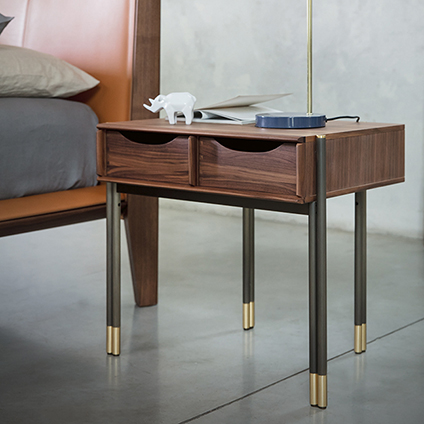 Pictured above: Regent Wood and Bayus by Porada
For a modern take on a classic look, the Regent Wood Bedside Table by Porada has a distinctive wood frame with smooth cylindrical legs that join with crosses to support a soft closing drawer and a handy glass shelf. For added colour, the Regent Leather Bedside Table by Porada sees the drawer in a range of leather coverings, and the wood frame in a choice of lacquers.
Finally, for an elegant statement, the Bayus Bedside Table by Porada features two simple compartments which can remain open or house drawers. The solid walnut frame is supported by four stylish slim legs in a trapezoid layout, finished off with brushed brass feet.
These selections allow you to complement any heavier furniture with a lighter feel, providing that all-important visual weight distribution for a flowing space.