Be Guest Ready for Christmas
Friday, 1 November 2019
The guest bedroom is easily the first place to become a dumping ground in your home. But with Christmas around the corner and guests and family due to arrive at any moment, it's time to make sure you're ready for their arrival.
A comfy bed such as the Isle Bed by Lime Label is an essential ingredient to a good night's sleep, and never underestimate the transformation bedlinen can have. Crisp bedding, plump pillows, cosy blankets and knitted throws will instantly bring some warmth and cosines to the scheme. Piglet in Bed offer a variety of bedtime bundles for a luxurious look.
Lighting is another important factor. Make sure that your guests have bedside lamps, if your guests are not in a familiar room, trying to find a light switch in the middle of the night can be a difficult task. The Sunset Table Lamp by Cattelan Italia is a stylish design that emits a warm glow creating a relaxing ambience.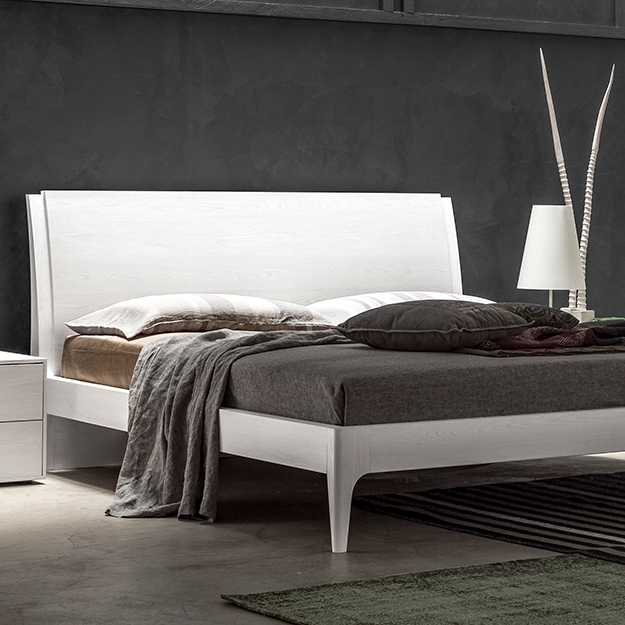 As pictured above: The Isle Bed by Lime Label and the Indoor Climb Ladder by Cane-line, both available at Lime Modern Living
Create some space for your guests' clothes too. You could either clear out clutter in the wardrobe, hang hooks on the back of the door or invest in a ladder-style bedside table such as the Indoor Climb Ladder by Cane-line, providing room from your guests to casually hang any essential items.
Don't feel as if you have to completely overhaul the space either, the little touches make all the difference. Scatter fresh winter blooms in glass vases, pop a reed diffuser with a seasonal scent on the windowsill, and leave out essential toiletries and bedside reading material to help your guests unwind and feel at home. Leaving towels neatly folded at the end of the bed is a thoughtful touch too. You could even hang twinkling lights or display baubles in a decorative bowl for a festive finish.