A Table for Sunday Lunch
Monday, 16 May 2022
Many of us have missed the joy of hosting and entertaining our friends and families over the last few years, so unsurprisingly there has been an increase in demand for larger and more functional dining room tables that allow us to really bring the whole family together. We have carefully curated some of our top tables to bring you all the space you need, without compromising on style.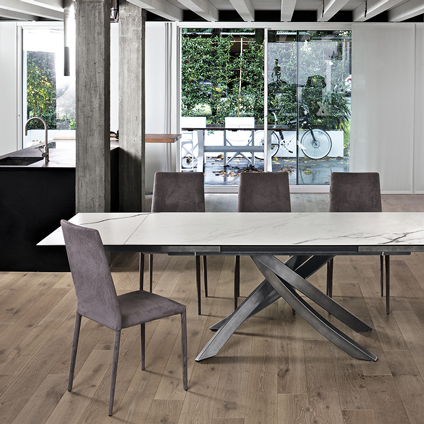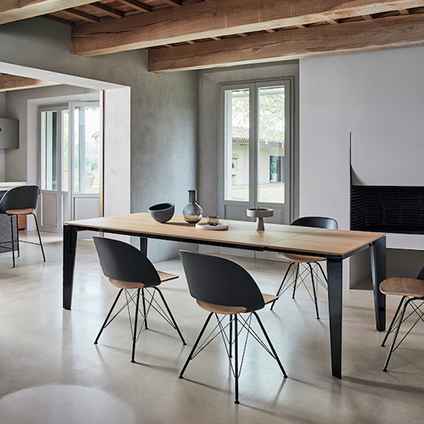 Pictured above: Artistico and Cruz by Bontempi Casa
The Artistico Table by Bontempi Casa is a striking design featuring a curved and entwined metal base with a glass, ceramic, or marble top. This comes in a range of sizes including extendable options for up to 290cm in length. Continuing the extending feature is the Cruz Extending Table by Bontempi Casa with its angular tapered legs and a top available in a wide range of materials and finishes. Again this design can extend up to 290cm, but it is also available in an XXL version — which comes with three complementing extension leaves for even more space.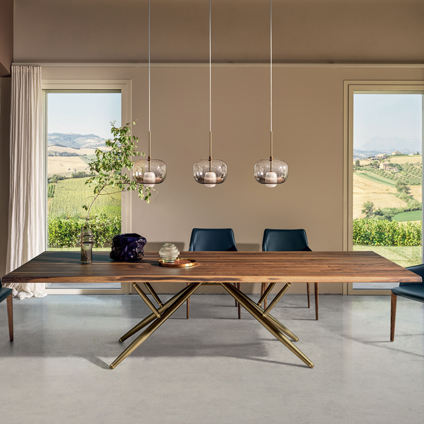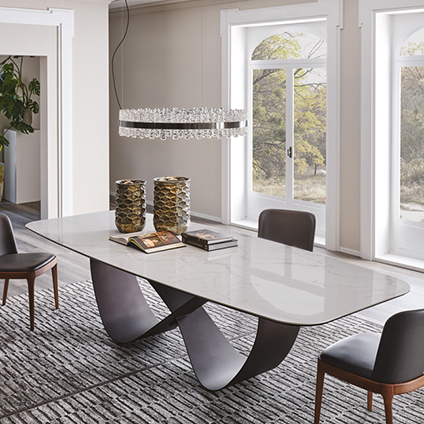 Pictured above: Bridge Wood Table by Bontempi Casa and Butterfly Keramik by Cattelan Italia
The more traditional Bridge Wood Table by Bontempi Casa comes in a size up to 300cm in length and features a statement wood table top and a metal base with decorative details. Or for the truly daring in design, the bold Butterfly Keramik Table by Cattelan Italia features a show stopping infinity loop sculptural base that supports a marble ceramic top, all available in a selection of finishes and in various sizes up to 300cm in length.
So whether you are preparing for a big event, or simply want to be prepared for the whole family to come together, these larger than life dining tables will make sure you're always ready for those filled-with-life situations.