A deeper shade of grey...and beyond
Tuesday, 2 December 2014
A deeper shade of grey...and beyond.
The Calligaris Taupe has always been a classic, versatile and greys also compliment so many other colours. Calligaris have delved deeper into the beauty and potential of grey and have released in their new deeper, richer 'Grey' colour range throughout many of their materials, alongside a beautiful blue and the irresistible Nougat.
These new greys are available in beautiful Acid Etched Glass, textured Grey Wood, smooth Matt Grey lacquer and Leather. The Acid Etched Grey Glass and the Matt Grey Lacquer are a deep, rich shade and have been added to many popular Calligaris Tables including the Omnia, Airport and Baron ranges. (Colours we could not resist and can be found together in our Tunbridge Wells showroom, on a gorgeous Baron!) The stunning Grey Wood is a lighter shade and has a beautiful deeper grey playing subtly in the grain. The new Calligaris Omnia Wood table shows this off beautifully pictured here with the Clare chair also in Grey Wood with the stunning Oslo Aquamarine.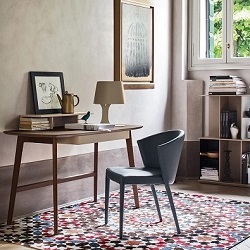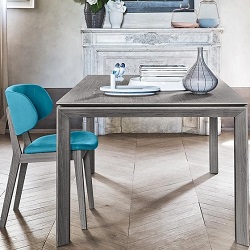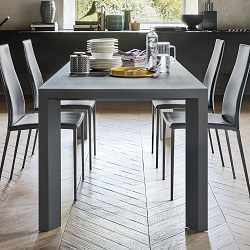 Grey has also been introduced into the Calligaris Leather range along with Arctic Blue which compliment each other beautifully. These new colours have been added most Calligaris Chair ranges available in leather including the vivacious Amelie, the new Clare and the ever popular Calligaris New York. The new Greys and Blue are also joined by the delicious new colour Nougat. Shown here on the Match desk and Baku lamp, Nougat has a lovely neutral tone which compliments so many other shades. These new colours from Calligaris are so classic, so gorgeous and so now!
Based in Tunbridge Wells, Lime Modern Living prides itself on a contemporary collection that includes the very best in design and innovation to transform the home into a fresh space infused with creativity.