50's Pop Chic
Sunday, 6 June 2021
The 1950's were an age of home-improvements, with introductions to open plan living and a boom in functional appliances. Interiors saw some key signatures, from bubblegum colours, kitschy accessories, and checkerboard flooring, so it isn't surprising that with its bright colours, smooth curved lines, and whimsical patterns, this era is often referenced and recycled.
This year, the fifties trend is back with its own contemporary twist, with designers everywhere enjoying the contrast against contemporary minimalist spaces, with bold pops of art deco brilliance. We've carefully selected some of our top trend items.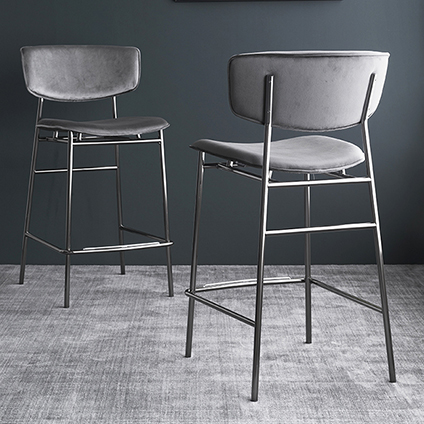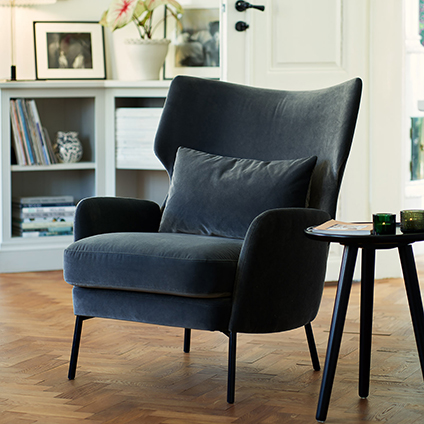 Pictured above: Fifties Bar Stool by Calligaris and Alex Armchair by Sits
The Calligaris Fifties Bar Stool is a classic and chic design, featuring the smooth curved lines that are reminiscent of the fifties era, and an upholstered seat and backrest which come in a variety of fabrics and colours to really make your bar area pop.
Extending this trend into your living areas, the Alex Family or the Hugo Sofa both by Sits both feature luxuriously padded seats and cushions, frames that extend upwards to really allow you to sink into the designs, and are both available in a selection of vibrant colours and fabrics with size and corner options for the Hugo.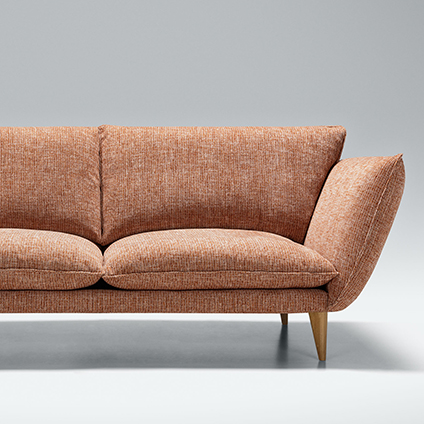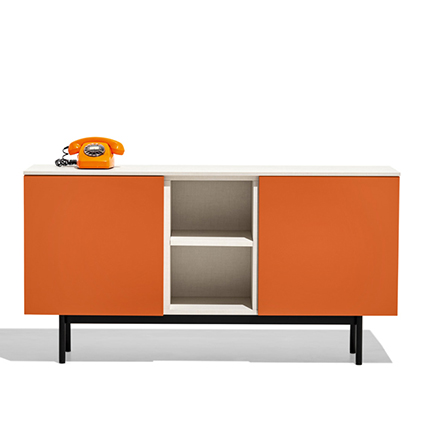 Pictured above: Hugo Sofa by Sits and Made 2 Door Sideboard by Calligaris
Or why not explore adding pops of colour around the room with your units, take the Connubia Calligaris Made 2 Door Sideboard or the Connubia Calligaris Made TV Unit with their bold and stylish designs. Both designs feature 2 door compartment fronts that are lacquered in a range of colours such as matt orange or sage that will really make your room pop while you introduce this exciting nostalgic trend.
The fifties was all about colour and contrast, and we can see a lot of exciting design innovations taking place this year as a result; so be bold, be inventive, and embrace this trending era.