The Perfect Sofa Bed
Thursday, 14 December 2017
As we welcome extra family and friends into our homes throughout December, a sofa bed becomes a highly sought-after fixture. With various styles on the market, it is easy to find a design that both accommodates guests comfortably and complements your living space.
Where space is limited consider a traditional structure that conveniently transforms from everyday sofa to a bed. Featuring a single armchair or double two-seater, the Urban Sofa Bed from Calligaris showcases slim, curved armrests with added sleeping and storage functionality. Operating a simple pull-out mechanism allows your living room to be easily transitioned into a bedroom by night. The combined storage compartment is a unique space saving feature where extra bedding and pillows can be stored.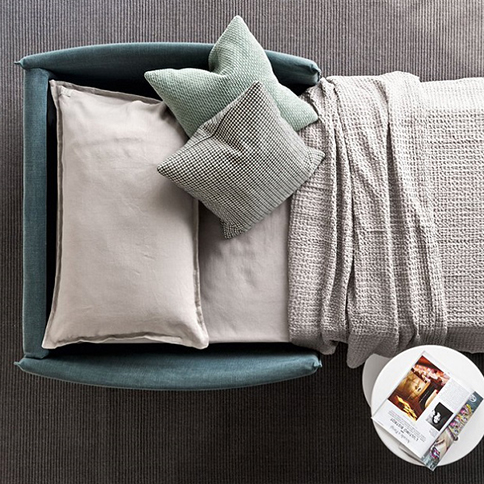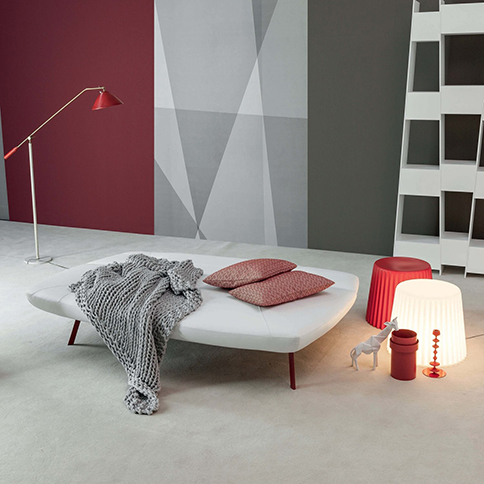 As Pictured Left to Right: The Calligaris Urban Sofa Bed and Bonaldo Bandy Sofa Bed
Maximise the use of your home office by introducing a minimalist sofa bed. The Bonaldo Bandy is a sleek design featuring a swift reclining mechanism that brings the seat pad forward whilst lowering the backrest to create a double sized sleeping surface. Diversify your space further by incorporating other multifunctional designs such as the Calligaris Bumper Shelf or Bonaldo Piers Mirror. Both feature a concealed coat rack, which will be ideal for guests and create the feel of an authentic guest room.
For larger living areas indulge in a luxurious chaise lounge. Day or night, visitors will enjoy reclining on designs such as the Bonaldo Pierret Lounge Sofa Bed which features a fold-down headrest to form a single bed sleeping area. Available in a range of contemporary leather finishes with plush quilted detail, this is the ultimate combination of comfort and style that can also serve as your own personal place to relax and unwind.