Oriental Trends
Monday, 15 January 2018
With Pantone announcing Ultra Violet as Colour Of The Year 2018, a bolder attitude can be anticipated for the year ahead as we consciously embrace creativity and self-expression.
The latest Bontempi Casa Collection reaffirms that colour from a more exciting, end of the spectrum will be welcomed into the home and paired with sophisticated finishes to transform our living spaces.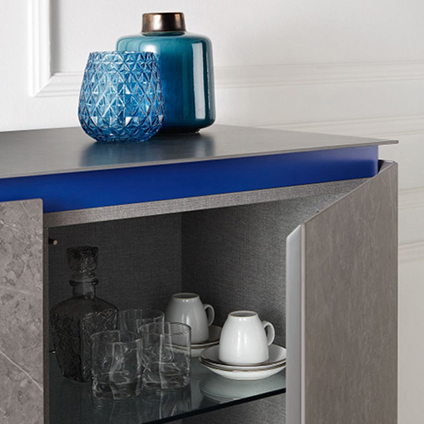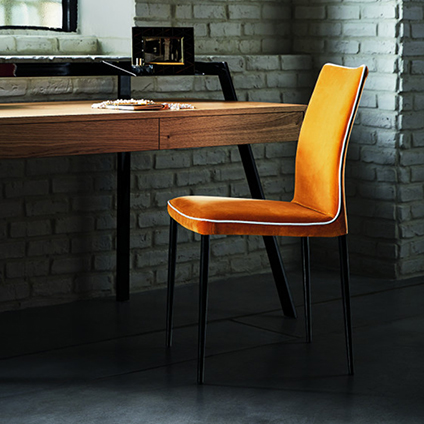 As Pictured Above from Left to Right: The Bontempi Casa Cosmopolitan Sideboard and Nata Chair from Lime.
Inspired by oriental trends with a strong presence of both red and yellow, tangerine orange signals optimism and good fortune attuned to eastern philosophy. Intensifying its rich appeal, the Nata Chair from Bontempi Casa pairs plush velvet upholstery against surrounding black accent and warm Canaletto Wood finishes to uphold a contemporary feel.
Given its vibrancy, this hue will deliver maximum benefit in your office or dining area by creating an invigorating energy.
When choosing bold colours, avoid overloading and opt for subtle pops of colour. Using blue's association with wisdom and stability, a customisable strip incorporated into the Cosmopolitan Sideboard delivers an contemporary personalisation alongside a Gunmetal Grey SuperMarble finish.
The latest 2018 Bontempi Casa releases are now available to order.