Choosing The Best Lighting
Thursday, 15 August 2013
Contemporary Lighting
Lighting can really make your space. Often overlooked as a secondary thought, choosing the right lighting for your living space is a large part of enhancing furnishings and interior decor.
Whatever your style, the standard ceiling light needn't be dull. Consider the function of the room before deciding on lighting, is the space used for reading, watching TV or entertaining? Are there any specific focal pieces within the room such as a dining table or a piece of art which could benefit from enhancing?
Contemporary ceiling lights are available in various shapes and sizes however their decorative functions can fall into a few key categories. Bulbous downlighters will draw attention to whatever is directly beneath them, popular above dining tables. They can be considered slightly more traditional lighting however choosing an contemporary finish or varying shape can easily make a bulbous downlighter a modern solution.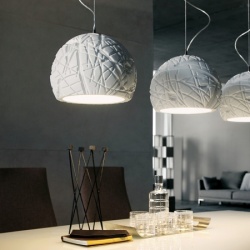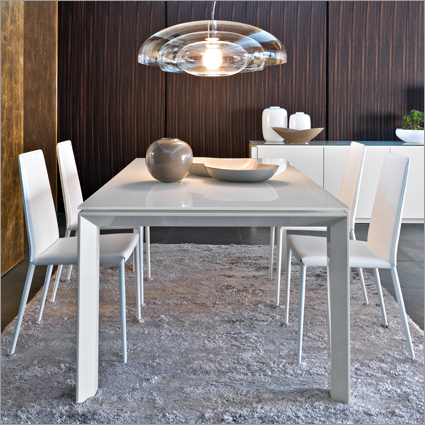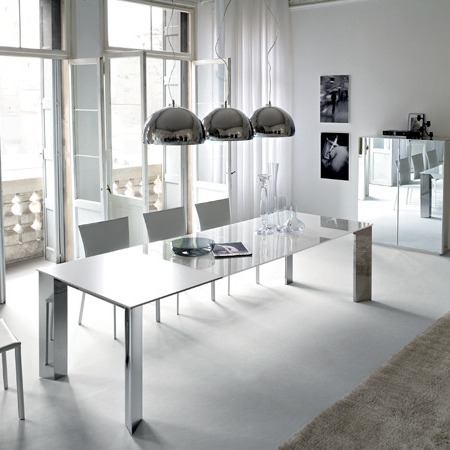 Bulbous Downlighters from Lime Modern Living
For larger dining spaces, consider creating a row of bulbous downlighters for feature lighting
Should you wish to not accentuate a piece of furniture specifically, why not opt for a wide suspension light fitting and a choice of matching wall lights and floor lamps. A stand alone floor lamp is a must have accessory in any living space, not only as a visual enhancement but also a practical one allowing you to change the mood of your space in an instant. Floor lamps can also be individual pieces that don't necessarily match the rest of your lighting scheme, consider a feature floor lamp like the Cattelan Italia Zed Floor Lamp or the Cattelan Italia Sipario Floor Lamp.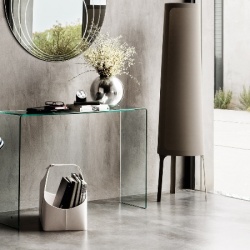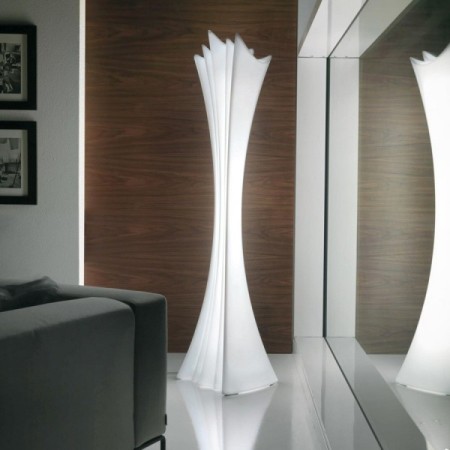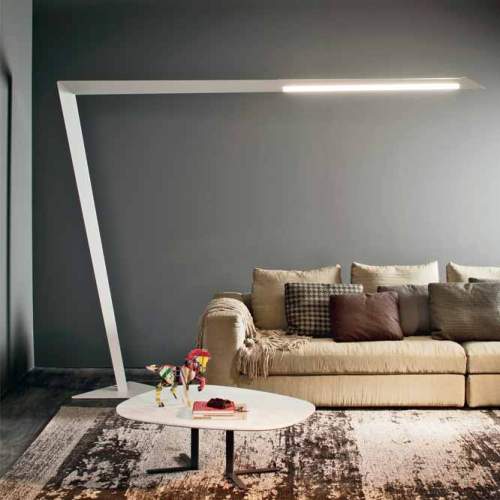 Contemporary table lamps are getting increasingly larger in size making them another interesting choice for a stand alone functional piece, a few of our favourites are the Cattelan Italia Vertigo table lamp and Calligaris Andromeda Table Lamp.