Bookish Style
Monday, 25 November 2013
Innovative shelf storage from Cattelan Italia
Long gone are the days of dull bookcases; the simple wooden shelves with ample functionality evoking little personality in the home. Leading contemporary furnishing and accessory store, Lime Modern Living, has a striking collection of storage shelves that combine both style and substance.
DNA Bookcase DNA Bookcase Piquant Bookcase
The Cattelan Italia DNA Bookcase from Lime is the epitome of 'form and function'. The inspiring Helix-shaped bookcase has 13 shelves; providing the practicality of a shelving unit and the design of a decorative piece of art. Similarly, inspired by abstract modern art, the Cattelan Italia Piquant Bookcase is fresh in its design and build with cool and quirky sliding doors. Featuring useful storage space (including the option to hide any clutter behind closed doors), it is reminiscent of Mondrian-esque design and creates a stunning statement in the home.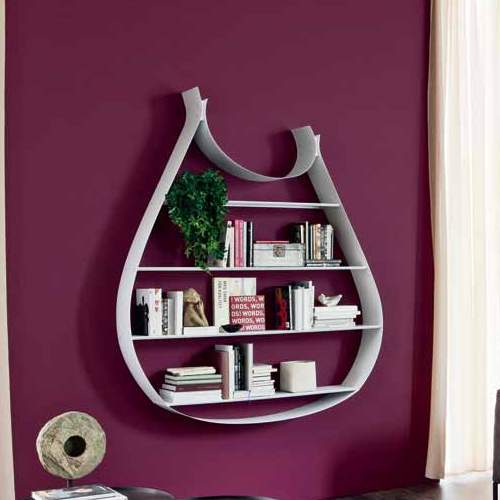 Drop Bookcase and Winerack Swing Bookcase Drop Bookcase and Winerack
Curvy is the new straight! Curved bookcases create interesting and eye-catching storage shelves. The Cattelan Italia Drop and Cattelan Italia Swing Bookcase feature open shelf space encased by curved detail. The Swing features a striking scoop design, whilst the elegant shape of Drop is emphasized by its highly polished stainless steel form and features an additional wine rack.
Based in Tunbridge Wells, Lime Modern Living prides itself on a contemporary collection that includes the very best innovative designs to transform the home into a creative, fresh space. Providing outstanding design and ingenuity; the inspiring collection from Lime Modern Living feature furniture ranges from top European brands; such as Calligaris, Bontempi Casa and Cattelan Italia.