Update Your Home Working Space
Wednesday, 24 June 2020
In a post pandemic world, it isn't going to be uncommon for people to continue working from home, but a makeshift desk space on your kitchen table can only sustain a productive mindset for so long. Even if you already have a home office setup, now could be a great time to refresh and consider new options; giving you a positive outlook towards your new working environment.
If you spend a lot of time at your desk, you'll want this piece to be both functional and comfortable. Take the Wolf Desk by Cattelan Italia; it's slender base and top frame which is available in a variety of ceramic or wood finishes, makes for a stylish addition to your home office space.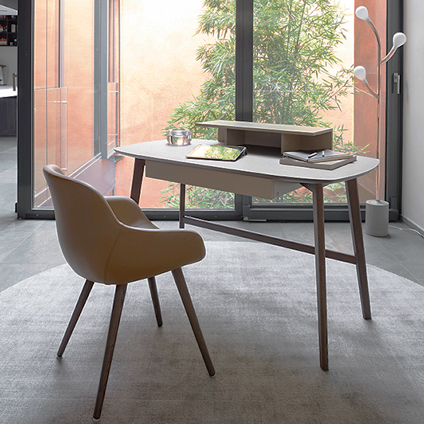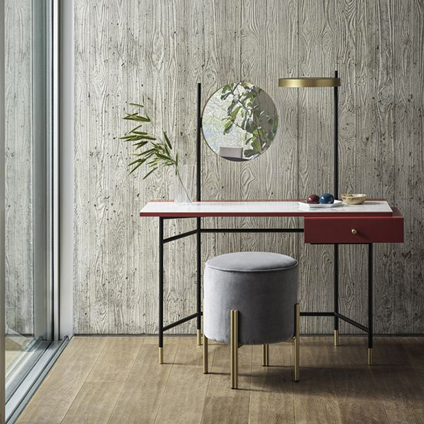 Pictured above: Match by Calligaris and Vanity Ceramic by Bontempi Casa
The Match Desk by Calligaris offers a more classic design, but has the contemporary addition of a raised shelf in the centre, giving you all the functionality and organisation you need.
If space is less abundant, why not look at the Taylor Desk by Bontempi Casa which boasts a sleek lacquered metal frame and a luxurious top complete with a hide leather finish available in various colours.
For the more adventurous, the Secret Desk by Bontempi Casa has angular sides which clearly set out your working area, and houses three storage compartments at the back of the desktop. You can also add a slimline drawer under the desktop as an extra, which all adds to drama of the piece. We also love the Vanity Ceramic Desk by Bontempi Casa as it displays all the elegance of a vanity table, whilst offering the functionality of a desk space. The desk is available in three styles which feature two adjustable mirrors, an adjustable mirror and a light, or a practical document holder offering a wide variety of uses.
So if working from home looks like it's here to stay, why not treat yourself to a new working environment and start making your home space work for you.