Tropical Houseplants
Friday, 18 March 2022
Rooms can feel more inviting and welcoming with a touch of greenery from a carefully selected plant. You can even extend some of faraway holiday magic in your very own home by opting for a tropical houseplant, and best of all, they're easy to care for too. Because of their tropical origins these plants like warm temperatures — so faring well in the average home. Although they don't need a lot of watering you will need to try and keep them in bright and airy conditions, where they can stay healthy and leafy.
Take a look at some of our favourite tropical houseplants for giving your space that added touch of style.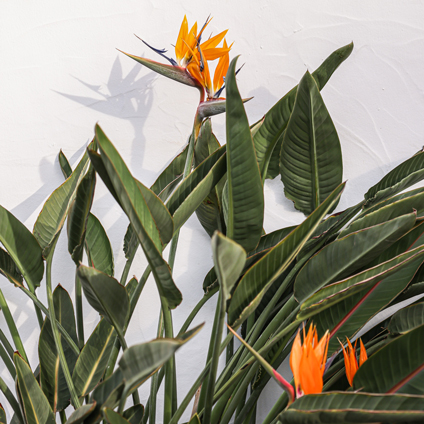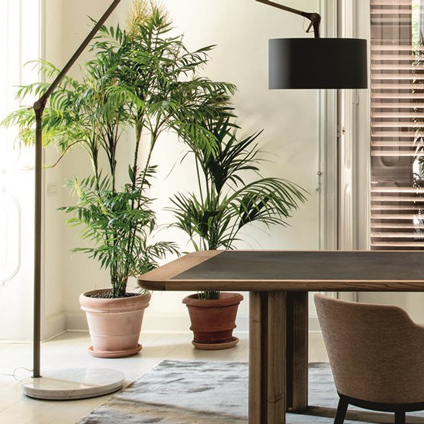 Pictured above: Bird of Paradise and Parlour Palm (seen with Porada Gary Floor Lamp)
Bird of Paradise - These plants grow exquisite flowers that resemble tropical birds, but unfortunately the flowers won't grow when the plant is kept indoors, instead, it's long strappy leaves offer some great texture and greenery to your space and best of all, they only need watering once every 10 days or so.
Rubber Tree - Similarly to the Bird of Paradise, these leafy plants are a great addition to any room. Originating from India and Malaysia, these plants can grow up to 10 feet tall indoors so you want to give it lots of space and light and be prepared to have it become a prominent feature within your space.
Parlour Palm - Known for their bold and lucious foliage and texture, the Parlour Palm adds lots of green leafy depth to your space and they are really easy to look after. These plants grow horizontally as well as vertically so consider their room placement so they don't look too cluttered.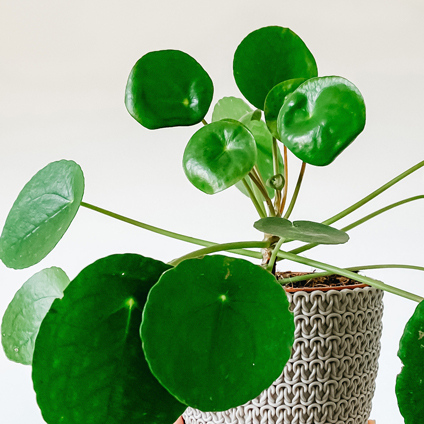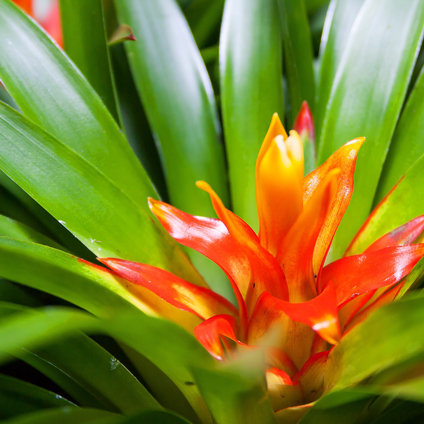 Pictured above: Money Tree and Bromeliad
Money Tree - Legend says this plant is supposed to bring you good luck, and whether you believe in this or not, this small plant allows you to add a touch of nature almost anywhere. This needs a lot of light but rotate the plant when you can otherwise it will start to lean towards the light.
Bromeliad - For a slightly different look, the red flower surrounded by strappy leaves add great depth and bold colour to your space. Again, give the plant lots of light and add a few tablespoons of water to the water holding cups near the base to keep it looking vibrant and healthy.
Adding a hint of greenery will elevate your space and introduce a whole new colour palette for you to bounce off — so have a browse and find the plant that best suits you and your personality.