The Perfect House Plant
Monday, 26 February 2018
Aside from being essential to our development, plants are also an emerging trend. Sales of houseplants have soared significantly over the past few years and are set to continue well into 2018.
Encouraging a conscious shift to connect the rhythm of nature indoors, a famous NASA study suggested that houseplants effectively cleanse indoor air and filter out organic chemicals. Cited as the driving force behind this trend, eco-friendly and health-conscious individuals are recognising indoor gardening as a source of happiness and an inexpensive hobby that generates a good level of wellbeing.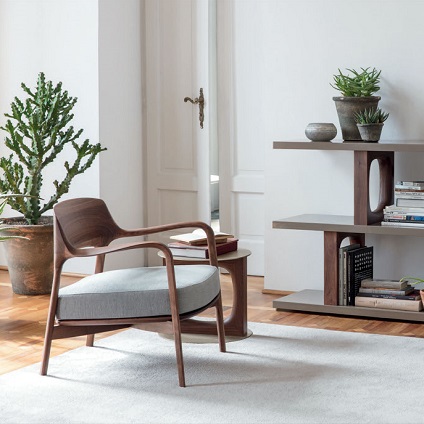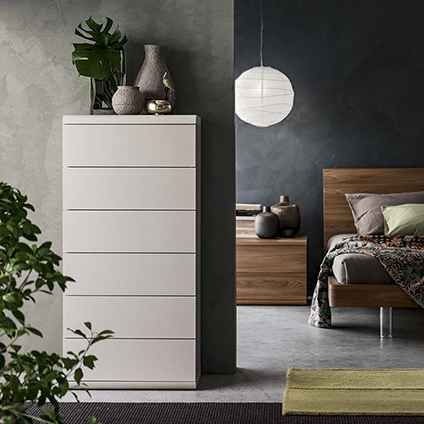 Pictured Above The New Porada Louis Chair, Dalida Bookcase..... the Lime Bedroom Sixties Tall Chest
Introducing air-filtering, tropical plants into the bedroom such as Bamboo Palm or Aloe Vera can create a space that reduces stress levels and dehumidifies to improve air quality whilst you sleep. Renowned for its relaxing properties, the calming scent of Lavender is the perfect bedside table companion to stop restlessness and insomnia.
Foliage can enliven bookcases, shelving and sideboards. Get creative and fuse variations, the contrast of an elegant Peace Lily with an extravagant Areca Palm will make for an aesthetically pleasing arrangement.
Add a personal touch with accessories that complement your interior style, unique vases can turn your indoor plant into a striking sculptural presence you will want to nurture.