The Japandi Trend
Tuesday, 10 November 2020
With our day to day lives being so busy and often filled with noise, more of us are turning to our homes for some peace and tranquility to truly unwind and relax. Not surprising then that interior designers have been placing more Scandi and Japanese inspired designs into clients' homes.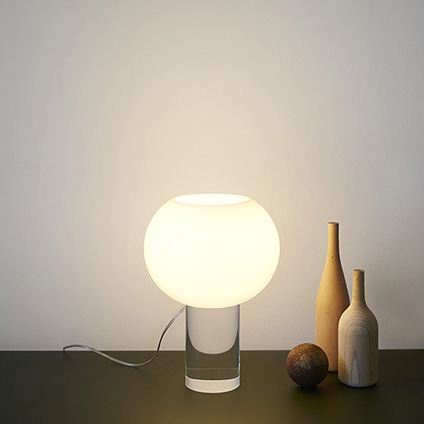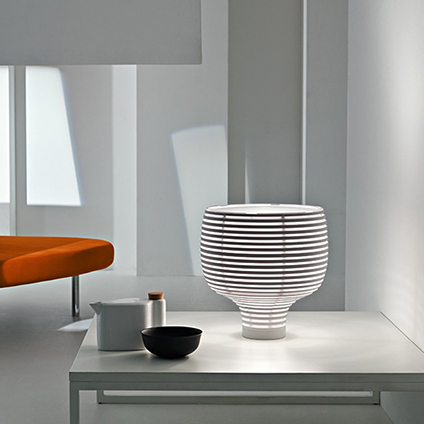 Pictured above: Buds and Behive Table Lamps by Foscarini
The clean lines and structure of these designs are perfect for introducing simplicity and harmony within your home. Take the Buds Table Lamp by Foscarini, its soft glow diffuser casts a warm light around your space, and sits on a smooth transparent acrylic glass base which allows the design to seamlessly integrate into any space without drawing too much attention. For a more Scandi inspired lamp, their Behive Table Lamp emits soft luminous rings of light through its unique overlaid design. The structure diffuses light not only through its design but also upwards as the design widens at the top.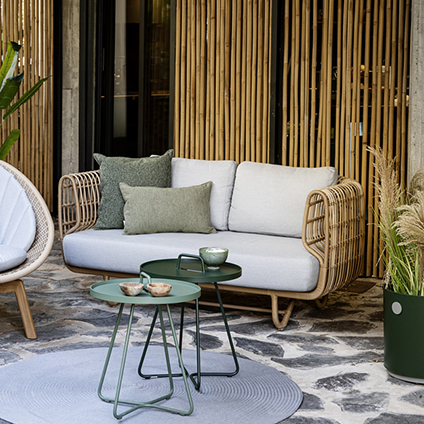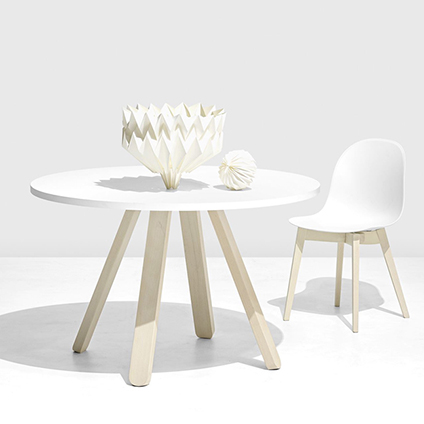 Pictured above: Nest Sofa by Cane-line and Stecco Table by Connubia
Extending the structured trend, the Nest Range by Cane-line offers a wide selection of nature-inspired outdoor furniture designs. From the footstool and lounge chair to the 2 seater sofa, they all offer rounded edges and curved lines that encourage a relaxing environment and would look as good in the conservatory or kitchen as they would in the garden. Not to mention their innovative rattan-effect frame can withstand all weathers should you decide to leave them outdoors.
For those spaces that require a slightly bolder statement, the Stecco Table by Connubia and the Basil Chair with Wood Legs by Calligaris are neat, lighthearted and simple, offering themselves to smooth rounded lines. The blend between contemporary design and simple classic components allows them to fit easily within a range of spaces and decors.
However you introduce these designs, their clean lines and minimalist approaches will give a room the opportunity to breathe — allowing you to sit back, and enjoy the space.